This post is presented by our media partner The Growth Op
View the original article here.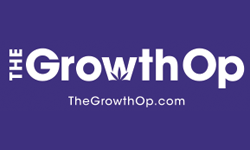 Article content
A new Canadian cannabis brand is looking to address what it believes is an under-represented segment of the market.
The Ministry of Sativa, an offering from Quebec-based West Island Brands, will launch Oaxacan Haze, the first product from its all-sativa catalogue, next month.
Article content
"Sativa smokers are looking for answers as to why it's so difficult to find quality sativas on the legal market! Since indicas grow faster, yield more and need less light, most cultivators choose not to grow sativas, leaving the sativa smoker out to dry," a company spokesperson noted in a statement.
The company is working with Ontario-based Greenway Greenhouse Cannabis Corporation to produce the new offerings.
"We're thrilled to be helping support the Ministry of Sativa in achieving this monumental milestone of bringing the first ever 'All Sativa' brand to market," said Jamie D'Alimonte, CEO of Greenway.
"We believe this is an under-represented segment of the market that we're well-positioned to support. We pride ourselves on continuous innovation, which is necessary in an emerging, and often challenging, market," D'Alimonte noted.
"Our mission is to bring sativa smokers some of the best sativa strains in the country and show Canada that sativas are worth the wait and extra effort and that Greenway is the perfect partner to turn that vision into a reality," added the Ministry of Sativa spokesperson.
Oaxacan Haze will be available to consumers in Ontario this November in a 3.5-gram, whole-flower bag. Currently, the Ontario Cannabis Store lists 351 indica offerings, compared to 207 sativa-leaning cultivars and 234 hybrids.
On its website, the Ministry of Sativa notes the brand's mission is "to bring people who love sativas consistent access to the greatest sativa strains on the planet."
Article content
The company's first cultivar, Oaxacan Haze, was "born, raised and popularized in Mexico" before being brought to Canada over a decade ago, with brand reporting it will be focusing on "two more unique legacy cuts very soon."
Indica and sativa varieties are reported to lead to different effects on the consumer, with sativas generally considered to be more energizing while indicas are more sedating. However, researchers have noted that the "indica" and "sativa" labelling on products is largely meaningless without more detailed information about the genetic and chemical makeup of the cultivar.
"I would strongly encourage the scientific community, the press and the public to abandon the sativa/indica nomenclature and rather insist that accurate biochemical assays on cannabinoid and terpenoid profiles be available for cannabis in both the medical and recreational markets. Scientific accuracy and the public health demand no less than this," Dr. Ethan Russo, a neurologist and medical researcher, told Cannabis and Cannabinoid Research in a 2016 interview.
Article content
Despite that stance, indica and sativa labels are still widely used.
Other producers, like Seven Leaf, the first Health Canada-licensed and Indigenous-owned and run cannabis company operating on a First Nation Territory, have also noted the lack of sativa cultivars on the market. 
Speaking with The GrowthOp earlier this year, Mike Maresca, Seven Leaf's director of operations, said there's a gap in the Canadian market for consumers who are looking for something other than "heavy-hitting indicas."
"We feel like it's a good opportunity for us to get into the market and give the consumer something they want," Maresca said. "That's really integral to the growth of the company in the long run."
He also noted that sativa cultivars generally require more maintenance and have smaller yields, but the company "took on the challenge to provide the end-consumer with something different."
We'd love to hear from you. Get in touch with feedback and story tips at thegrowthop@postmedia.com
This post was originally published by our media partner here.