This post is presented by our media partner Grow Opportunity
View the full article here.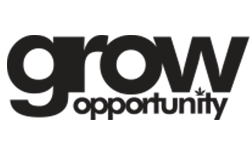 It is safe to say that MJBizCon 2022 delivered on all fronts and exceeded expectation.
The sprawling expo floor(s) representing domestic and international companies within the expanding global industry, coupled with a stacked agenda of sessions and forum events, is only a drop of what the four-day spectacle delivered.
As a Canadian publication, some key areas of interest in the U.S. industry include the challenges, trends and opportunities across the space. Though perhaps the biggest difference between the two countries relates to the federal status of the plant, where in the U.S., hundreds of thousands of people are arrested annually in 19 states where cannabis is still fully illegal.
This reality suggests a harmful discrepancy — especially when there are events such as this taking place — highlighting inequalities and weighing heavily on the minds of industry players.
While Canada's federal regulatory framework is admittedly flawed, setting precedent of what not to do to for countries entertaining legalization (such as those in the E.U.), the biggest challenge within the United States is the dire need for statutory change, where very limited action is actually occurring at the federal level.
Berner competes with legacy
A comparative pain point for the Canadian and U.S. cannabis marketplace is of course the illicit or legacy market, through which upwards of 60 per cent of all cannabis transactions in California are made.
Cookies brand founder and hip-hop artist, Berner, when asked about competition of the legacy market, urged producers and retailers to, "carry something that the streets don't have," because, "it's all about the genetics."
The reason for this, he says, is because generally legacy deals are made in bulk; perhaps offering only two varieties. The competitive advantage of the regulated market then lies in the diversification of a dispensary menu that consumers know is quality: "produce fire and diversify as much as possible."
On the main stage at MJBizCon, the artist also announced the upcoming sale of branded seeds for consumers and home growers — another strategic move to compete with cannabis access.
Berner's international relations in Germany, Israel, Spain, the Netherlands and Canada also signals upcoming expansion, and while feeling generally spread thin, finds therapy through writing music, recharging at home with family, and trusting his gut when it comes to team building and the creation of new business partnerships.
Sustainability as competitive advantage
While the Canadian and U.S. markets reveal heavy contrast: where Canada's entire population could be enveloped within the borders of California, where the legal frameworks surrounding topics such as packaging are irrelevant, and where weather patterns and available inputs are so varied, still the risk of global climate change and energy capping is an important comparison to consider.
Michael Key CEO of Impello Biosciences, a Colorado-based producer of biostimulant nutrients, microorganisms and biological fertilizers, held a lecture on sustainability in the industry. Key offered insights on the upcoming agricultural restrictions and why incorporating sustainability targets should not only increase margins but will be necessary to stay competitive in the future.
"Profitability is not something you're going to lose by going sustainable," he says, because "economic sustainability is equally as important as the environmental sustainability aspect."
When chemical inputs offer one product for one solution, closely related to the Big Pharma model of "a pill for every ill," Key believes that the time is now to begin making moves towards more integrated, far-reaching solutions.
The restrictions on nitrate use in Big Ag has already begun and the restrictions on water consumption is an ever-increasing reality in California. So, there's reason to believe that the cannabis industry will not be spared of these restrictions either, and the inclusion of more sustainable practices will be required in this industry in order to stay relevant.
However, statistics presented by Dr. Amanda Reiman, New Frontier Data's chief knowledge officer, suggests that sustainability is not currently a priority for consumers in the United States. Rather, cannabis consumers are more focused on potency and the effects these products are going to have on the mind and body.
Meanwhile, Key believes that since the younger generations (Millennials and Gen Z) are more likely than any other demographic to spend nearly double on organic produce and other food items — because they understand the value — he suggests this trend will eventually spread to the cannabis marketplace, creating a demand for sustainably produced products.
This demand, coupled with the inevitability of increased restrictions, means that getting a jump on a reworked business model that favours sustainability will become a strategic move going forwards — both in Canada and the United States.
This post was originally published by our media partner here.