This post is presented by our media partner The Growth Op
View the original article here.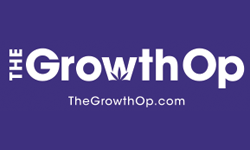 Five charged in connection to illegal pot shops in two N.B. communities
Article content
The RCMP has laid charges against five people from Quispamsis, N.B. following an investigation last year that revealed a large amount of illegal cannabis, electronic devices and cash.
Article content
The charges follow a police raid back in June 2021 in which members of the New Brunswick RCMP's Federal Serious and Organized Crime (FSOC) unit recovered illegal cannabis while investigating a suspected cannabis distribution operation, notes a police statement.
Article content
On June 29 of that year, FSOC members executed a search warrant at a Quispamsis residence, during which they found and large quantities of cannabis, an unidentified number of electronic devices and almost $115,000 in cash. Officers then obtained search warrants for two illegal pot shops in Saint John.
Article content
Late last week, the RCMP laid charges related to money laundering, possession of proceeds of crime and Cannabis Act offences against five people, ranging in age from 29 to 58.
"This investigation was the result of an operation by the Federal Serious and Organized Crime unit," which deals all types of federal investigations, including those relating to financial crime and high-level drug enforcement, per the RCMP.
Pointing out "the public plays an important role in helping to reduce, prevent and solve crime, including the trafficking of illegal drugs," the RCMP adds that the investigation is ongoing.
The RCMP does not note the name of the illegal dispensaries in question.
Policing authorities, however, are taking notice of other such businesses operating in the province.
Article content
In October, two men in their 40s were arrested after provincial officials discovered more than $136,000 worth of cannabis-related products and paraphernalia at an illegal pot shop in Moncton. In all, officers confiscated 12.2 kilograms of cannabis, 1.5 kg of hash, 91 disposable vaping pens, 130 vape cartridges, 255 grams of live resin, 52 grams of Rick Simpson Oil, 200 grams of pot edibles and approximately $10,400 in cash.
Two months earlier in August, it was reported that 13 of the 14 illegal pot shops identified in Saint John during a late 2021 undercover raid had closed their doors, but one remained open pending ongoing court proceedings.
Although it is legal for New Brunswickers 19 and older to purchase, possess, cultivate and consume cannabis in the province, "the only legal place to purchase cannabis will be through Cannabis NB, a subsidiary of the New Brunswick Liquor Corporation," the province reports.
Article content
Saint John Police began targeting landlords and property owners several years ago in a bid to reduce the number of illegal pot shops operating in the province.
The New Brunswick investigation is also not the first involving Mounties laying charges for money laundering linked to cannabis.
Just this past July, the Mounties' Hamilton-Niagara detachment, along with its policing partners, announced the joint effort had "unravelled a sophisticated drug trafficking and money laundering scheme" that resulted in multiple charges against multiple individuals.
In all, the years-long probe saw investigators confiscate 29,975 cannabis plants (yielding as much as 13,596 kilograms of dried cannabis), 3,595 kilograms of dried bud and over $1 million in Canadian currency. The value of all seized weed topped $24 million and one farm in the Greater Toronto Area was restrained.
Investigating a potential money laundering scheme operating through casinos, the RCMP ultimately discovered that more than $3 million was laundered from the illegal sale of almost 3,630 kilograms of weed.
We'd love to hear from you. Get in touch with feedback and story tips at thegrowthop@postmedia.com
This post was originally published by our media partner here.