This post is presented by our media partner Psychedelic News Wire
View the original article here.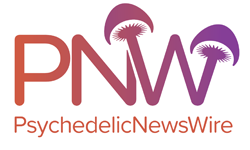 Psychedelics have become very popular amid the reform movement. Legislators in different states across the country have even introduced measures to decriminalize and legalize psychedelics in an effort to stop criminalizing individuals over these drugs as well as allow their recreational and medicinal use.
Numerous studies have shown that psychedelics such as psilocybin and MDMA could be useful in the treatment of mental health conditions, including anxiety, depression and post-traumatic stress disorder.
Below, we look at some of the latest developments on policy reform in different states thus far.
Last week, Senator Thompson Rehder introduced a measure that would promote studies into the therapeutic potential of alternative therapies and drugs such as ketamine, MDMA and psilocybin.
The research would focus on the use of these psychedelics in end-of-life care as well as in the treatment of substance use disorder, treatment resistant depression and post-traumatic stress disorder. The initiative also asks that the state's Department of Health and Senior Services work with a VA medical center and a state-based hospital to conduct the studies.
Representative Tony Lovasco, another legislator in the state, also filed a resolution in January that would ensure that patients with serious mental health conditions have access to psilocybin.
Representative Jeff Shipley of Iowa recently reintroduced a measure that would eliminate psilocyn and psilocybin from the state's list of controlled substances. If approved, this decision would effectively legalize the substances.
The legislator introduced an identical bill in 2021. However, the bill was not approved after it stalled in the legislative committee.
Senate Minority Leader Luz Escamilla recently introduced an initiative that would legalize the administration of psilocybin therapy to individuals aged 21 and above. If approved, persons receiving hospice care or those diagnosed with post-traumatic stress disorder, treatment-resistant anxiety and depression can access the treatment in a clinical setting.
Under this initiative, the Department of Health and Human Services would be responsible for the registration of psilocybin therapy providers and medical providers, while the Department of Agriculture and Food would be tasked with the regulation of production facilities that distributed the hallucinogenic mushrooms.
These are just a few of the psychedelic reform bills filed these past few weeks in the country.
In Virginia, a measure to set up a psilocybin advisory board and reschedule the substance to a lower classification under the state's statute was approved by the Virginia Senate. And in Hawaii, the Senate recently advanced a measure to conduct research on psilocybin's therapeutic benefits.
As these efforts to reform drug laws gather steam, for-profit companies such as Field Trip Health Ltd. (OTC: FTHWF) (TSX: FTHW) are hard at work developing therapeutics that will meet the rigorous requirements of the FDA before they gain approval for use by patients experiencing the indications for which the medications were developed.
About PsychedelicNewsWire
PsychedelicNewsWire (PNW) is a specialized content distribution company that (1) aggregates and distributes news and information on the latest developments in all aspects and advances of psychedelics and their use, (2) creates PsychedelicNewsBreaks designed to quickly update investors on important industry news, (3) leverages a team of expert editors to enhance press releases for maximum impact, (4) assists companies with the management and optimization of social media across a range of platforms, and (5) delivers unparalleled corporate communication solutions. PNW stays abreast of the latest information and has established a reputation as the go to source for coverage of psychedelics, therapeutics and emerging market opportunities. Our team of seasoned journalists has a proven track record of helping both public and private companies gain traction with a wide audience of investors, consumers, media outlets and the general public by leveraging our expansive dissemination network of more than 5,000 key syndication outlets. PNW is committed to delivering improved visibility and brand recognition to companies operating in the emerging markets of psychedelics.
To receive instant SMS alerts, text "Groovy" to 844-397-5787 (U.S. Mobile Phones Only)
For more information please visit https://www.psychedelicnewswire.com
Please see full terms of use and disclaimers on the PsychedelicNewsWire website applicable to all content provided by PNW, wherever published or re-published: https://www.psychedelicnewswire.com/Disclaimer
Do you have questions or are you interested in working with PNW? Ask our Editor
PsychedelicNewsWire (PNW)
San Francisco, California
www.psychedelicnewswire.com
415.949.5050 Office
Editor@PsychedelicWire.com
PsychedelicNewsWire is part of the InvestorBrandNetwork.
The post More States Join Push for Psychedelics Policy Reform appeared first on PsychedelicNewsWire (PNW).
This post was originally published by our media partner here.