This post is presented by our media partner The New Agora
View the original article here.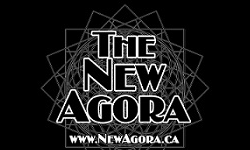 'More than a Christian'
New Book by Deanne Kaye
Book Overview
More Than a Christian offers us a unique way for deepening our connection to God and the world of wonder around us. Deanne Kaye shares about her struggles, healing and performance-based quest for God until an encounter with the Holy Spirit changes everything. She discovers that love from the Holy Trinity is real and available to all who seek it.  She also shares experiences that are miraculous and readily ours to have. You will be taken on a path of believing you are so much more than you think, and for seeing the world with unveiled eyes.

see all of Deanne's Articles Here:
This post was originally published on from Randy Rowe and can viewed here: https://newagora.ca/more-than-a-christian-new-book-by-deanne-kaye/
This post was originally published by our media partner here.