This post is presented by our media partner The Growth Op
View the original article here.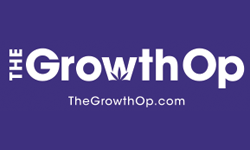 Article content
Morocco's security service has announced it has dismantled an international drug trafficking network by seizing more than two tonnes of cannabis in Guelmim in southwestern Morocco.
Article content
A joint security operation involving the judicial police and the General Directorate of National Territorial Surveillance resulted in stopping the attempt to smuggle two tonnes of cannabis and 120 kilograms of cannabis resin, locally known as shira, notes a tweet from the General Directorate of National Security (DGSN). Specifically, the police seized 55 packs of cannabis, as well as the weed resin.
Article content
Morocco is hardly a stranger to large drug busts. In 2019, authorities seized seven tonnes of cannabis resin in Casablanca, The North Africa Post reported at the time. The massive stash was found hidden in a truck and two cars.
In December 2018, officials discovered one tonne of cocaine smuggled by sea from a Latin American country by a commercial vessel, the publication noted.
And in 2021, 9.2 tonnes of cannabis resin, packed into large bales and buried in the sand, was unearthed. The weed was discovered on the outskirts of Guelmim.
Morocco World News points out that the country has intensified efforts to combat and stop drug trafficking.
In 2021, police handled 82,950 cases related to the possession and trafficking of drugs. Additionally, 191 tonnes and 158 kilograms of cannabis were seized in 2021, representing a 12 per cent decrease from 2020.
We'd love to hear from you. Get in touch with feedback and story tips at thegrowthop@postmedia.com
This post was originally published by our media partner here.