This post is presented by our media partner Psychedelic News Wire
View the original article here.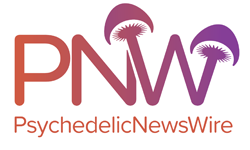 Mydecine's and CMPS' stocks have been grossly undervalued largely due to a lack of understanding of the psychedelic space
The situation presents a unique opportunity for investment, as Roth Capital Partners issued a $3 buy rating for 2022
Mydecine has put systems and infrastructure in place to bank on the growing PTSD treatment, smoking cessation, and the health and wellness apps market, in its drive to increase value for its shareholders
There has been a huge misunderstanding of the psychedelic space and the potential that this industry has, specifically regarding the treatment of Post-Traumatic Stress Disorder ("PTSD") and smoking cessation. This has led to undervalued equities for key players within this space including, but not limited to Mydecine Innovations Group (NEO: MYCO) (OTC: MYCOF) (FSE: 0NFA) and Compass Pathways (NASDAQ: CMPS).
In October 2021, CMPS released findings from its open-label study of psilocybin therapy to treat depression among cancer patients. Of note was that with a single administration of the COMP360 psilocybin therapy, over half of the patients in the study achieved remission in depression systems, sustained over eight weeks (https://ibn.fm/jLei7).
Soon after this important announcement, the value of CMPS stock fell by almost 30%. The drop was attributed to two key aspects. Firstly, traders, as opposed to doctors, read the research and reacted to it negatively. CMPS' research posted a 50% success rate in treatment-resistant, clinically depressed patients. These patients had to deal with five different clinical treatments with a 0% success rate before achieving a 50% success rate with CMPS.
Secondly, the audience lacked the understanding of data and science, prompting them to sell.
"People who really did not grasp the significance of the data, they decided to sell," noted Elemer Piros, an analyst at Roth Capital Partners.
CMPS's challenges also affect Mydecine, an enterprise working towards transforming the treatment of mental health disorders and addiction. Its use of novel psychedelic and non—psychedelic molecules for medical use shows great promise within the industry. Still, the stigma and misunderstanding of the products and what they can achieve comes.
As it stands, Mydecine's stock is trading at $0.16. However, it is one of the few stocks projected to grow tremendously in value in 2022. For one, Mydecine is well-positioned within PTSD treatment, smoking cessation, and the health and wellness apps market, which are valued at a combined $50 billion.
It is projected that by 2026, the global smoking cessation market will be valued at $63.99 billion, representing a CAGR of 16.9% over the forecast period (2018-2026) (https://ibn.fm/kOhy2). It is also estimated that the market for psychedelic therapeutics will be valued at $69 billion by 2025, representing a CAGR of 8.2%, indicating the clear growing interest in psychedelic therapeutic drugs (https://ibn.fm/cOxTm). The PTSD market is currently valued at $990 million, with tremendous potential for growth (https://ibn.fm/oOyiD).
Tapping into these markets with its technology shows Mydecine's incredible value. Given its achievements so far and the plans it has already in place, Mydecine is grossly undervalued. This, in turn, presents a huge investment opportunity, a fact that is backed by Roth Capital Partners' $3 buy rating issue (https://ibn.fm/WEdMU).
Mydecine has partnered with the Johns Hopkins University ("JHU") for its phase 2/3 smoking cessation clinical trial set to launch in early 2022 in what promises to be the company's most ambitious clinical study yet (https://ibn.fm/7zM0Q). In addition to their seamless phase 2/3 design, Mydecine plans to supply their lead drug candidate, MYCO-001, for Dr. Matthew Johnson's NIDA grant-funded multi-site smoking cessation study (https://nnw.fm/fomME). With safety and efficacy data from both studies, Mydecine is well positioned to possibly bring a smoking cessation treatment to market as early as 2024.
The company has filed a technology patent that allows for the creation of formulations that make use of nano-emulsion technology to enhance, stabilize and make repeatable properties of ingredients from traditional medicine. CEO Josh Bartch stated in a recent press release (https://ibn.fm/07SrX), "The compatibility of these formulas as patent-protected ingredients has Mydecine excited to develop a wide variety of licensing opportunities."
Mydecine's most recent patent application covers a family of psilocin analogs, psilocybin's active metabolite, with solutions to directly address precision in delivery control and shelf stabilization (https://ibn.fm/Dwax1). The company believes these improvements will enable safer more effective treatments and ultimately lead to acceptance and adoption of psychedelic medicine.
All these moves indicate a company committed to achieving its goals and building value for its shareholders. Moreover, systems and infrastructure so far guarantee the company's growth in the 2022 calendar year, making it a grossly undervalued company and a viable investment that promises significant returns.
For more information, visit the company's website at www.Mydecine.com.
NOTE TO INVESTORS: The latest news and updates relating to MYCOF are available in the company's newsroom at https://ibn.fm/MYCOF
About PsychedelicNewsWire
PsychedelicNewsWire (PNW) is a specialized content distribution company that (1) aggregates and distributes news and information on the latest developments in all aspects and advances of psychedelics and their use, (2) creates PsychedelicNewsBreaks designed to quickly update investors on important industry news, (3) leverages a team of expert editors to enhance press releases for maximum impact, (4) assists companies with the management and optimization of social media across a range of platforms, and (5) delivers unparalleled corporate communication solutions. PNW stays abreast of the latest information and has established a reputation as the go to source for coverage of psychedelics, therapeutics and emerging market opportunities. Our team of seasoned journalists has a proven track record of helping both public and private companies gain traction with a wide audience of investors, consumers, media outlets and the general public by leveraging our expansive dissemination network of more than 5,000 key syndication outlets. PNW is committed to delivering improved visibility and brand recognition to companies operating in the emerging markets of psychedelics.
To receive instant SMS alerts, text "Groovy" to 21000 (U.S. Mobile Phones Only)
For more information please visit https://www.PsychedelicNewsWire.com
Please see full terms of use and disclaimers on the PsychedelicNewsWire website applicable to all content provided by PNW, wherever published or re-published: https://www.PsychedelicNewsWire.com/Disclaimer
Do you have questions or are you interested in working with PNW? Ask our Editor
PsychedelicNewsWire (PNW)
San Francisco, California
www.PsychedelicNewsWire.com
415.949.5050 Office
Editor@PsychedelicWire.com
PsychedelicNewsWire is part of the InvestorBrandNetwork.
This post was originally published by our media partner here.