This post is presented by our media partner The Growth Op
View the original article here.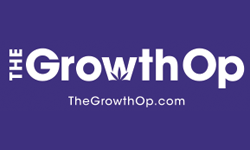 Illegal weed businesses have thrived over the past year.
Article content
"You need a license to sell cannabis in New York. Licensed sales and a regulated market are the only way New York's customers will be assured that the cannabis products they are purchasing have been tested and tracked from seed to sale," said Tremaine Wright, chair of New York's Cannabis Control Board.
"Sale of untested products put lives at risk," Wright argued. "I implore these illegal store operators, and any other stores pretending to be legal operations, to stop selling cannabis products immediately."
Illegal weed businesses in New York have thrived over the past year, appearing in a variety of locations in the forms of pop-ups, weed trucks and more.
While a legal cannabis market is yet to be established, the state decriminalized marijuana and allows adults over the age of 21 to possess and publicly consume cannabis. They also allow them to gift cannabis to others as long as people don't receive money or compensation in exchange.
Article content
Responsible parties are asking for patience from cannabis sellers, especially as the state gets its start and tries to prioritize those who've been harmed by the War on Drugs. They ask communities to be forthright and to help identify illegal sellers while keeping the police as uninvolved as possible.
Businesses that received cease-and-desist letters were issued a warning without any police involvement or arrests.
The FreshToast.com, a U.S. lifestyle site that contributes lifestyle content and, with their partnership with 600,000 physicians via Skipta, medical marijuana information to The GrowthOp.
Subscribe to Weekend Dispensary, a new weekly newsletter from The GrowthOp.
This post was originally published by our media partner here.