This post is presented by our media partner The Growth Op
View the original article here.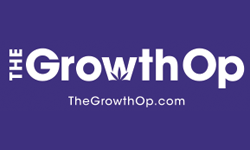 Article content
Cannabis stores are popping up in unexpected places all over New York State.
Article content
In the case of Native lands, however, tribal members have taken matters into their own hands, creating a functioning weed business that's exempt from the state's law. This means that pot shops are popping up in unusual locations, including gas stations, which are reportedly coming up with deals like handing out a joint for every 10 gallons of gas sold.
Article content
New York state legalized cannabis in March 2021, creating a state of confusion as it geared up for a functioning legal market.
Some tribes have taken legalization's green light to create marijuana markets of their own, which are then supported by their tribal governments, which have created rules and regulations to support the nascent businesses.
These tribes are located in different areas of New York State, ranging from the Canadian border to Long Island. Businesses that have popped up in gas stations tend to operate in the back of the building and have become a source of income for tribal governments, free from the state's influence, at least for the time being.
"Because we don't need a licence from the state, because we don't have to have permission to enter in the industry from the state, we are a true, authentic Native American cannabis business," said Chenae Bullock, a member of the Shinnecock tribe and manager of Little Beach Harvest, the tribe's leading cannabis business.
Article content
"This business is going to not only provide jobs, and establish careers in an industry, but also have business-to-business with other tribal members," Bullock continues.
Unlike other marijuana businesses that have gotten a head start, pot shops on tribal lands are not subject to New York's Office of Cannabis Management (OCM). "What's happening on tribal lands right now, it's outside our purview," noted OCM director Chris Alexander.
While many have criticized the slow pace of the OCM, taking months to start accepting applications for cannabis dispensaries, Alexander disagreed and said that he's proud of the progress the organization has made and how quickly it's been in taking in applications.
The FreshToast.com, a U.S. lifestyle site that contributes lifestyle content and, with their partnership with 600,000 physicians via Skipta, medical marijuana information to The GrowthOp.
Subscribe to  Weekend Dispensary, a new weekly newsletter from The GrowthOp.
This post was originally published by our media partner here.