This post is presented by our media partner The Growth Op
View the original article here.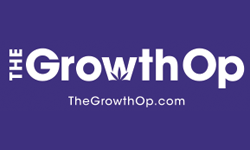 A cultivar named after the bride was on offer to a crowd that included NBA stars LeBron James and Steph Curry
Article content
Earlier this month, Iman Shumpert, who won an NBA Championship alongside LeBron James as a member of the Cleveland Cavaliers in 2016, was arrested at Dallas Fort Worth International Airport with 6.12 ounces of cannabis, or about 170 grams.
Cannabis in Texas remains illegal for recreational purposes. Possession of up to four ounces (113 grams) is a misdemeanour, while anything above that amount and below five pounds (2.3 kilograms) is a felony punishable by up to two years in prison and a US$10,000 ($12,900) fine, per the National Organization for the Reform of Marijuana Laws (NORML).
In June, Montrezl Harrell, who last played for the Charlotte Hornets, was arrested on felony drug charges after 1.4 kilograms of cannabis was discovered in his vehicle during a traffic stop in Kentucky.
Article content
Recreational cannabis remains prohibited in the state and Harrell faces potential jail time of one to five years and/or a US$10,000 ($12,900) fine, according to NORML.
Green's wedding was in California, where cannabis has been legal for recreational use since 2016.
It seems Green's guests were much more appreciative of the party favours than the guests at a Florida woman's wedding earlier this year.
Both the bride and the catering manager were arrested after guests were unknowingly served cannabis-infused food.
After eating dinner and drinking some wine, one of the guests reportedly called the police and told them he was "feeling weird" and that he might have "drugs inside him."
First responders were then called to the scene to treat several guests who complained about having stomach pains, with one woman reportedly telling paramedics she believed the food had been laced with cannabis. A number of guests were taken to a local hospital for treatment.
Some food items, such as the lasagna, were seized by the police and later tested positive for THC.
Subscribe to Weekend Dispensary, a weekly newsletter from The GrowthOp.
This post was originally published by our media partner here.