This post is presented by our media partner Psychedelic News Wire
View the original article here.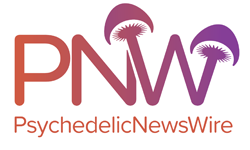 For the longest time, psychedelics have been stereotyped in popular media as "tree hugging" hippies with a long-drug particular devotion to psychedelic music and drugs. While this stereotype was certainly based on untruths, recent research has revealed that psychedelic users are more likely to display eco-friendly behavior.
A new study, whose findings were reported in the "Journal of Humanistic Psychology," has found that people who went through a mystical experience after using psychedelics are more likely to act in ways that conserve or protect the environment.
Hallucinogenic drugs have long been famous for their effects on consciousness, with recent research finding that they can be instrumental in treating debilitating mental health conditions. By causing significant alterations in consciousness, psychedelics can produce long-lasting personality changes, with many people stating that the drugs changed their lives.
With scientific interest in psychedelics on the rise, researchers from the Queen Mary University of London sought to understand how psychedelic-induced changes impacted how individuals interacted with the natural environment. They were specifically keen on understanding whether the mystical qualities of a psychedelic experience had any association with the development of pro-environmental behaviors.
Kelly Paterniti, the author of the study, stated that she had always been fascinated with how even a single psychedelic experience could positively change an individual's attitudes, behaviors and outlook. She talked about hearing several anecdotal experiences of people who made profound changes to their lives after using psychedelics, mentioning one person who quit their finance job and began working as a fruit farmer to get closer to nature.
Such stories of people reporting feelings of connectedness and oneness with the universe got her thinking, she noted, fueling her interest in the relationship between the mystical elements of a psychedelic experience and pro-environmental behavior.
She and her colleagues recruited individuals from various psychedelic groups on Facebook as well as nonpsychedelic associated web forums, ending up with a pool of 240 participants who had consumed psychedelics in the past. The most-used psychedelic among the participants was psilocybin mushrooms, followed by LSD and DMT.
According to the researchers, 134 study participants met the criteria for achieving a "complete mystical state," reporting a feeling of oneness with nature and the universe around them. These participants engaged in more pro-environmental acts, in this case donating a voucher they had won as a prize to an environmental organization.
Paterniti concluded that their findings suggest that individuals who reported a profound psychedelic experience tended to have more pro-environmental behavior compared to people who had not achieved such an experience.
The findings are in line with a separate study published in the "Journal of Psychopharmacology," which reported that psychedelic drug users are more likely to report enjoying time in nature and are more likely to feel connected with nature.
There's still a lot more to learn about psychedelics and how they affect the mind, which is why companies that are studying these substances with a view to developing therapeutic formulations, such as Silo Pharma Inc. (OTCQB: SILO), ought to be applauded and supported.
NOTE TO INVESTORS: The latest news and updates relating to Silo Pharma Inc. (OTCQB: SILO) are available in the company's newsroom at https://ibn.fm/SILO
About PsychedelicNewsWire
PsychedelicNewsWire (PNW) is a specialized content distribution company that (1) aggregates and distributes news and information on the latest developments in all aspects and advances of psychedelics and their use, (2) creates PsychedelicNewsBreaks designed to quickly update investors on important industry news, (3) leverages a team of expert editors to enhance press releases for maximum impact, (4) assists companies with the management and optimization of social media across a range of platforms, and (5) delivers unparalleled corporate communication solutions. PNW stays abreast of the latest information and has established a reputation as the go to source for coverage of psychedelics, therapeutics and emerging market opportunities. Our team of seasoned journalists has a proven track record of helping both public and private companies gain traction with a wide audience of investors, consumers, media outlets and the general public by leveraging our expansive dissemination network of more than 5,000 key syndication outlets. PNW is committed to delivering improved visibility and brand recognition to companies operating in the emerging markets of psychedelics.
To receive instant SMS alerts, text "Groovy" to 844-397-5787 (U.S. Mobile Phones Only)
For more information please visit https://www.PsychedelicNewsWire.com
Please see full terms of use and disclaimers on the PsychedelicNewsWire website applicable to all content provided by PNW, wherever published or re-published: https://www.PsychedelicNewsWire.com/Disclaimer
Do you have questions or are you interested in working with PNW? Ask our Editor
PsychedelicNewsWire (PNW)
San Francisco, California
www.PsychedelicNewsWire.com
415.949.5050 Office
Editor@PsychedelicWire.com
PsychedelicNewsWire is part of the InvestorBrandNetwork.
The post New Research Finds Link Between Psychedelic-Induced Mystical Experiences and EcoFriendly Behavior appeared first on PsychedelicNewsWire (PNW).
This post was originally published by our media partner here.