This post is presented by our media partner Psychedelic News Wire
View the original article here.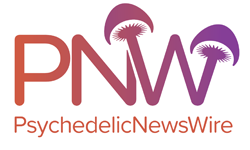 New research has found that individuals with symptoms of depression believe that it is crucial that guides who aid in psilocybin-assisted therapy have used the substance themselves. Guides are trained professionals who facilitate the psychedelic experience.
Psilocybin is the active compound found in hallucinogenic mushrooms. It causes hallucinations when ingested in high doses. Various studies have found that the compound may be useful during the treatment for a range of mental health conditions, including depression.
While it is possible for clients to have and value a guide that has used psilocybin previously, it may raise concerns or doubts among other clients. For instance, a prior study discovered that scientists who admitted to using psychedelics were considered to have less integrity.
In an interview, Mitch Earleywine, a professor at the University of Albany, stated that the study traced its origins to his personal experience, which involved a client who would have preferred having a guide who had an experience with psychedelics.
The research included roughly 800 individuals who had been recruited from the Mechanical Turk, a crowdsourcing online platform, from December 2020 through January 2021. Each of these individuals had presented with a minimum of mild symptoms of depression as per the results from the Depression Scale of Epidemiological Studies.
Each participant was asked to read some paragraphs that described psilocybin-assisted therapy for depression. After this, they were asked questions on whether they would have preferred to have guides who had experience with psilocybin or other hallucinogens, were the same race as them, identified as being of the same gender as them, had experienced depression personally or had taken psilocybin under a supervised setting, among many other questions. The participants were required to answer using a sliding scale that ranged from not important up to extremely important.
They were also asked to read paragraphs that described cognitive-behavioral treatment for depression then answer questions about the same.
The researchers found that the value of working with a psychedelic guide that had an experience with psilocybin before averaged at 63.78, explaining that individuals considered it more important to have a guide who had experience with psychedelics as well as a cognitive behavioral therapist who had a personal experience with depression.
In the report, the researchers highlighted that they were not recommending the use of psilocybin, especially in a nonclinical setting. Currently, psilocybin remains illegal in most countries around the globe. It is classified as a Schedule III substance in Canada or a Schedule I substance in the United States.
The study's findings were reported in the "Journal of Psychoactive Drugs." Other researchers who were involved in the study include Joseph De Leo, Brianna R. Altman and Fiona Low.
Such studies can provide some food for thought for companies such as Cybin Inc. (NYSE American: CYBN) (NEO: CYBN) that are looking to develop psychedelic-based medicines intended for use by patients in need of better alternatives to the existing treatments for mental health disorders.
NOTE TO INVESTORS: The latest news and updates relating to Cybin Inc. (NEO: CYBN) (NYSE American: CYBN) are available in the company's newsroom at https://ibn.fm/CYBN
About PsychedelicNewsWire
PsychedelicNewsWire (PNW) is a specialized content distribution company that (1) aggregates and distributes news and information on the latest developments in all aspects and advances of psychedelics and their use, (2) creates PsychedelicNewsBreaks designed to quickly update investors on important industry news, (3) leverages a team of expert editors to enhance press releases for maximum impact, (4) assists companies with the management and optimization of social media across a range of platforms, and (5) delivers unparalleled corporate communication solutions. PNW stays abreast of the latest information and has established a reputation as the go to source for coverage of psychedelics, therapeutics and emerging market opportunities. Our team of seasoned journalists has a proven track record of helping both public and private companies gain traction with a wide audience of investors, consumers, media outlets and the general public by leveraging our expansive dissemination network of more than 5,000 key syndication outlets. PNW is committed to delivering improved visibility and brand recognition to companies operating in the emerging markets of psychedelics.
To receive instant SMS alerts, text "Groovy" to 844-397-5787 (U.S. Mobile Phones Only)
For more information please visit https://www.PsychedelicNewsWire.com
Please see full terms of use and disclaimers on the PsychedelicNewsWire website applicable to all content provided by PNW, wherever published or re-published: https://www.PsychedelicNewsWire.com/Disclaimer
Do you have questions or are you interested in working with PNW? Ask our Editor
PsychedelicNewsWire (PNW)
San Francisco, California
www.PsychedelicNewsWire.com
415.949.5050 Office
Editor@PsychedelicWire.com
PsychedelicNewsWire is part of the InvestorBrandNetwork.
This post was originally published by our media partner here.