This post is presented by our media partner The Growth Op
View the original article here.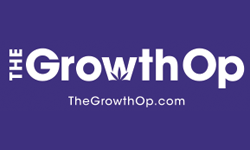 'With medical programs and broader recreational availability, the stigma of cannabis is weakening, and people realize the benefits of cannabis far outweigh whatever preconceived opinions there might have been in the past'
Article content
With the midterm elections on the horizon in the U.S., many political issues are taking center stage as November inches closer into view. Cannabis reform and legalization has already entered the conversation in several races, and the issue will be on the ballot in several states.
Article content
But where many issues are very polarizing, a new poll suggests that Republican voters might actually favour cannabis access and reform more than one might expect, and do so in ways that align them closer to Democrats than is typical in today's political climate.
Article content
The poll, which was conducted on behalf of the National Cannabis Roundtable (NCR) in late August and reflects input from 1,000 Republican voters, found the majority of Republicans surveyed support a number of progressive weed policies.
Article content
For one, according to the poll, three of four GOP respondents report believing cannabis companies should have the same rights as any other type of business.
In an interview with The Fresh Toast, an NCR representative was asked questions, including whether or not it's believed Republican lawmakers with conservative views will begin to change their stance on cannabis policy.
"Members of congress are elected to represent the viewpoints of their constituencies and these poll numbers overwhelmingly show that there are more voters in favour of cannabis reform than against," said Saphira Galoob, the NCR's executive director. "So, I think we'll see some positions on things like access to banking, U.S. Capital Markets and tax reform start to change with Republican lawmakers," Galoob continued.
Article content
The poll found that two out of three Republicans surveyed believe cannabis companies should have banking system access and should be able to use bank accounts in the same way as any other business. That said, no cannabis banking bill has yet passed with bipartisan support, even after several tries.
Some believe this change in tune and point of view will be reflected as early as November, when people show up to vote.
"We'll likely see support for legal cannabis continue to increase this November when Republicans in at least a half dozen states and counties vote on legalization and other issues," former Republican Sen. Cory Gardner, an NCR advisory board member, suggested in a company press release.
That stance has not always been held by Republican leaders or even Republican voters. But it seems that while the U.S., in general, has started to look more favourably at marijuana legalization, Republicans have bridged the gap and started to share not-too-distant opinions from the Democrats across the aisle.
Article content
Asked what factors the NCR believes are inspiring this advancing acceptance among Republican voters, Galoob noted: "I think with more states coming online with medical programs and broader recreational availability, the stigma of cannabis is weakening, and people realize the benefits of cannabis far outweigh whatever preconceived opinions there might have been in the past."
But what results did the NCB find more surprising. "I was surprised by the broad support for criminal justice reform relating to cannabis offences in states where cannabis is legal," Galoob noted. "The support for sentence review and record expungement was over 70 per cent from Republican voters and I think that's very significant."
Article content
As November approaches, many people seem interested to see how the U.S. votes, as it can potentially shed light on the pulse of many citizens, both liberal and conservative. If the recent poll results are any indication of how Republicans nationwide view cannabis policy, there could be plenty to discuss, and, possibly, celebrate for weed supporters, when it comes to cannabis legalization in U.S. states throughout the country.
The FreshToast.com, a U.S. lifestyle site that contributes lifestyle content and, with their partnership with 600,000 physicians via Skipta, medical marijuana information to The GrowthOp.
Subscribe to  Weekend Dispensary, a new weekly newsletter from The GrowthOp.
This post was originally published by our media partner here.