This post is presented by our media partner Oaksterdam University
View the original article here.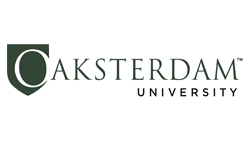 2022 brings new times for OU Clubhouse chats.
Oaksterdam University experts are live on Clubhouse twice each week. Join our audio chat room, and we'll answer any questions you have about cultivating cannabis or growing your equity cannabis business. Here's our schedule:
NEW TIMES for OU on Clubhouse:
Mentorship for Equity Cannabis Business Success
Thursdays, 1:20-3:20 p.m. PST
Highlight your BIPOC-Owned business and connect in a safe room to explore how to do better.
Plant Talk with OU Experts
Fridays, 4:20-6:20 p.m. PT
Oaksterdam's famous horticulture department will answer indoor, outdoor, and breeding questions for patients to commercial growers.
To join us on Clubhouse, click here. We'll meet you there!
This post was originally published by our media partner here.