This post is presented by our media partner The Growth Op
View the original article here.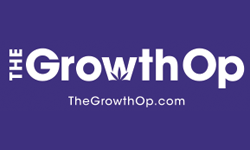 The state has handed out 36 retail licences for cannabis stores, at least some of which are expected to open their doors within the coming weeks
Article content
Recreational marijuana was legalized in New York State in March of 2021. Mere days in advance of 2023, the state finally opened its first legal recreational dispensary, a topic that's proved confusing for many residents.
Article content
On Dec. 29 (at 4:20 p.m.), the first legal pot shop opened its doors to provide New Yorkers with their first legal weed experience. Here's what consumers should know.
How to tell if a cannabis location is legal?
For now, there's only one legal location in the state. Housing Works Cannabis Co. is the first recreational legal dispensary and is located at 750 Broadway, in the East Village of New York City. The business should have a QR code affixed to the property for all to see, meant to allow customers to verify whether or not a marijuana location is, indeed, legal.
Article content
When will other dispensaries open up?
Currently, New York State has handed out 36 retail licences, which are located across different boroughs and are set to open within the coming weeks. Official dates haven't been released yet, but prospective visitors should expect more information from the New York's Office of Cannabis Management.
Does a person need ID?
Yes. To purchase marijuana from legal dispensaries, official state IDs must be presented and checked.
What are the prices and how can a buyer pay?
The store should have a wide range of products, including cannabis flower, vape products, edibles, pre-rolled joints and perhaps even CBD treats for pets. In terms of prices, the Housing Works website shows that an ounce of cannabis will range between US$40 to US$60.
Article content
What's the difference between legal and illegal pot shops?
Following marijuana's legalization, an impressive amount of cannabis stores and pop-ups have appeared in the state, confusing any person who's not keeping up with legal cannabis news.
While many of these illegal shops may be selling high-quality cannabis, the difference between these shops and those that are licensed is that the latter stores sell products that are state-regulated and tested. These products are likely safer, of higher quality and made under regulated conditions.
The FreshToast.com, a U.S. lifestyle site that contributes lifestyle content and, with their partnership with 600,000 physicians via Skipta, medical marijuana information to The GrowthOp.
We'd love to hear from you. Get in touch with feedback and story tips at thegrowthop@postmedia.com
This post was originally published by our media partner here.