This post is presented by our media partner Stratcann
View the original article here.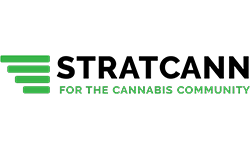 Consumers in Newfoundland and Labrador are now able to purchase cannabis vape pens through the legal cannabis market. 
The recent policy change, which resulted in vape pens appearing on shelves in mid-November, reverses a previous ban on the products in the province.  
In 2019, when the products were first made legal, the provincial government said vapes had too many unknown health effects, and that they were waiting until there was more evidence about the connection between cannabis vaping products and severe lung disease. 
Quebec took a similar stance, with a ban on not only vape pens, but any cannabis concentrates over 30% THC. 
Since that time, vape pens have rapidly grown in popularity—garnering around 15% of the total market in Ontario—Canada's largest market—behind dried flower and pre rolls. The products are also widely available in the illicit market with no regulatory oversight. 
The NLC told SaltWire that the decision to allow the products was driven by this increasing popularity.
"This is now an established segment of the legal cannabis market throughout most of the country, with the category, nationwide, representing approximately 20 percent of legal sales," the statement read. "Given the significant portion of the illicit market that vape represents, we believe this is a positive step in continuing to capture market share from illegal operators."
While cannabis became legal in Canada in 2018, products like vape pens and other concentrates, as well as edibles and topicals, weren't approved for commercial sale until the end of 2019. This timeline coincided with a rise in uncertainty around cannabis vape pens in the US—primarily in the illicit market—tied to serious health issues often associated with Vitamin E acetate. 
This concern informed decisions from provinces like Quebec and Newfoundland and Labrador to disallow these products. Other provinces that have allowed them, like British Columbia, have attached additional fees to them in recognition of similar health concerns. 
The provincial online store in Newfoundland and Labrador currently lists 12 vape products, both disposable pens and carts. 
Sixty-one million dollars of cannabis was sold through the NLC's licensed retailers' 2021-2022 fiscal year, a 17% increase from the previous year. As of June 1, 2022, the NLC carried 800 products from 27 suppliers and says it will continue to work with its partners to provide additional options to meet customer demand. 
Growth was driven by increased sales of pre-rolls, concentrates, edibles and ground/milled product, while dried flower remained the most popular product category. 
There are currently 40 Licensed Cannabis Retailers in Newfoundland and Labrador, compared to 30 one year earlier.
The NLC began warehousing cannabis in October 2021. Prior to then, producers shipped directly to Licensed Cannabis Retailers (LCR) in the province.
---
This post was originally published by our media partner here.