This post is presented by our media partner The Growth Op
View the original article here.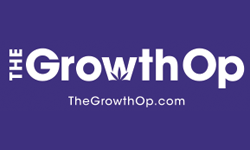 Chair umpire motions to crowd to control themselves after Barbora Krejcikova speaks up during the semi-finals
Article content
Nick Kyrgios has never been shy about calling out things he doesn't like, but it seems the 27-year-old wasn't imagining the smell of cannabis during a match at the U.S. Open.
Article content
According to MARCA, Czech tennis player Barbora Krejcikova had a matching complaint for the chair umpire during her women's doubles, semi-final contest, along with Katerina Siniakova, at the last Grand Slam event of the year.
Article content
Krejcikova was preparing to serve when she made the complaint, News in France reports.
Umpire Kader Nouni responded with hand gestures making it clear for people in the stands to control themselves. Those gestures, per Archy Sport, involved the umpire bringing an imaginary joint to his lips and then pointing to his nose.
Article content
Wafting weed smell, however, did little to slow down Krejcikova and Siniakova, who eventually won 6-3, 6-7 and 6-3.
Article content
The U.S. Open is being held in New York City where recreational cannabis is now legal for those 21 and older. Although the Marijuana Regulation and Taxation Act "allows cannabis to be smoked or vaped anywhere that smoking tobacco is permitted, state agencies and localities can impose stricter regulations," per Green Light Law Group.
The U.S. Open's Code of Conduct reminds visitors to "refrain from smoking, as this is a smoke-free environment.
Kyrgios raised quite the stink himself when, during his match with Benjamin Bonzi on Aug. 31 when he complained that officials weren't doing anything to stub out the distinctively skunky scent.
Article content
"You don't even want to remind anyone not to do it?" Kyrgios seethed to umpire Jaume Campistol.
Initially misunderstanding that Kyrgios was complaining about the smell of food wafting onto the court at Louis Armstrong Stadium, the mix-up was soon sorted out and the umpire reminded the members of the boisterous crowd to "refrain from smoking around the court."
Kyrgios later said that, obviously, he wouldn't be complaining about food, per the New York Post. "It was f**king marijuana," the still-amped-up player made crystal clear, later explaining that he has asthma. "It's probably not something I want to breathe in between points."
Article content
From a verbal complaint to an on-court meltdown, Kyrgios run for a U.S. Open title ended in a dramatic fashion when he lost to Karen Khachanov during the quarter-finals.
For his latest outburst, he was fined US$14K bringing his total tally to US$32,500, SportsNet reports.
Subscribe to  Weekend Dispensary, a new weekly newsletter from The GrowthOp.
This post was originally published by our media partner here.