This post is presented by our media partner Psychedelic News Wire
View the original article here.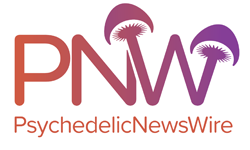 The National Institutes of Health has awarded a grant to researchers at Johns Hopkins University to find out whether psychedelics can help smokers quit smoking. This is the first time in decades that a federal grant has been awarded to carry out research on a psychedelic as a potential treatment.
We have seen interest in psychedelics grow significantly these last few years, especially as more studies find that these drugs may be useful in the treatment of a range of mental health disorders, including post-traumatic stress disorder, depression and addiction. For instance, research published a few months ago found that psilocybin may help decrease alcohol cravings.
The NIH study, a randomized controlled trial that will look into whether psilocybin can help individuals quit smoking tobacco, is expected to begin later this year. Psilocybin is the primary active compound found in hallucinogenic mushrooms.
The trial will involve scientists at Hopkins in collaboration with researchers at the University of Alabama at Birmingham and NYU Langone Health. The randomized controlled trial will be led by psychedelic researcher Matthew Johnson of Johns Hopkins Medicine.
The trial's objective is to examine the effects psilocybin will have on smoking cessation. At the moment, individuals who want to quit may find it hard to access effective treatments. Data from the CDC shows that quitting smoking is very hard, with less than 1 in 10 smokers who try to do so succeeding annually.
Johnson explains that existing treatments all have room for improvement, especially since none of the drugs helps most individuals in the long-term.
The NIH-funded trial will include roughly 66 participants who will be divided into two groups. Participants in one group will receive two doses of psilocybin while those in the other group will receive two doses of niacin, a type of B vitamin. After this, each participant will undergo talk therapy with licensed therapists.
The team of Johns Hopkins researchers is also involved in another open-label trial examining how effective psilocybin is in helping quit smoking, in comparison to nicotine patches.
University of California- San Francisco's Dr. Joshua Woolley of the psychiatry department states that the lack of support for research into psychedelics in the past from the NIH has been a major obstacle in the field. Dell Medical School's Dr. Charles Nemeroff adds that the NIH's interest in such studies is great as it affords researchers the essential funding needed to carry out controlled studies. Neither Nemeroff and Woolley are not involved with the new study.
Plenty of R&D programs are ongoing at enterprises such as Seelos Therapeutics Inc. (NASDAQ: SEEL) that are aimed at formulating medicines from psychedelic compounds. As this research bears fruit, patients suffering from different indications could have these novel treatments as viable options.
About PsychedelicNewsWire
PsychedelicNewsWire (PNW) is a specialized content distribution company that (1) aggregates and distributes news and information on the latest developments in all aspects and advances of psychedelics and their use, (2) creates PsychedelicNewsBreaks designed to quickly update investors on important industry news, (3) leverages a team of expert editors to enhance press releases for maximum impact, (4) assists companies with the management and optimization of social media across a range of platforms, and (5) delivers unparalleled corporate communication solutions. PNW stays abreast of the latest information and has established a reputation as the go to source for coverage of psychedelics, therapeutics and emerging market opportunities. Our team of seasoned journalists has a proven track record of helping both public and private companies gain traction with a wide audience of investors, consumers, media outlets and the general public by leveraging our expansive dissemination network of more than 5,000 key syndication outlets. PNW is committed to delivering improved visibility and brand recognition to companies operating in the emerging markets of psychedelics.
To receive instant SMS alerts, text "Groovy" to 844-397-5787 (U.S. Mobile Phones Only)
For more information please visit https://www.PsychedelicNewsWire.com
Please see full terms of use and disclaimers on the PsychedelicNewsWire website applicable to all content provided by PNW, wherever published or re-published: https://www.PsychedelicNewsWire.com/Disclaimer
Do you have questions or are you interested in working with PNW? Ask our Editor
PsychedelicNewsWire (PNW)
San Francisco, California
www.PsychedelicNewsWire.com
415.949.5050 Office
Editor@PsychedelicWire.com
PsychedelicNewsWire is part of the InvestorBrandNetwork.
This post was originally published by our media partner here.