This post is presented by our media partner Stratcann
View the original article here.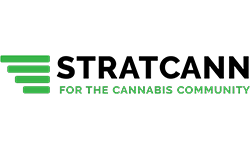 An error in Ontario's new ordering system for cannabis retailers experienced a glitch in recent weeks that led to 115 retailers getting access to 94 different SKUs weeks in advance of the official release date. 
The orders were inadvertently shipped to retailers due to an error in the OCS' new online B2B portal, launched late last year. The portal allows retailers to review available products and place orders, and also allows retailers to download a spreadsheet with similar information. 
While several new products were listed as "coming soon" until January 18, the OCS says an error in their system allowed any retailers who ordered via spreadsheet to successfully place an immediate order. The error was addressed last week after the OCS was made aware by some retailers, and the remainder of these products were not available until January 18. 
"For a window of time, some products with the "Coming Soon" status had an available quantity associated with them, allowing retailers to add these products to the cart using the "import order function," the OCS said in an email sent to retailers on January 16.
Although the import order function is available to all retailers, it's more commonly used by retailers with more than one location. Orders were inadvertently sent to both "independent and corporate stores," adds the OCS. 
Because of this, some smaller retailers who didn't utilize the import order function say they are frustrated that some larger chain stores were able to get an advantage by being able to sell products a week or more before they were. 
Sasha Soeterik, the owner of Flower Pot on Dundas in Toronto, says she became aware of the issue when she found at least two new high-THC 28-gram offerings listed on two chain-store competitors' websites and shelves.
To Soeterik, this gives another advantage to these large, well-funded chain stores, given the demand for low-cost, high-THC ounces like those she identified (a Spinach Sonic Lemon Fuel 28g Flower SKU and the 3Saints Kush Cookies 28g flower SKU). StratCann also confirmed the availability of these two SKUs.
Soeterik says her biggest question is why the order was allowed to go through once identified, and that she is concerned the apparent error gives an unfair advantage to those stores who purchased it early.
"Everyone is looking for high THC ounces, and they have to be cheap," she says. "And that's the two SKUs I could identify that they got an advanced receipt of." 
"I know I've placed orders on Monday morning, and by Monday afternoon they've told me things I couldn't have. So why they couldn't do that in this instance is beyond me. There's like five or six points in the supply chain where they could have caught that order, and they didn't."
A representative of the OCS says the products were sent out before they realized the error, noting that they are currently launching 600–800 SKUs every quarter. 
"We are currently piloting enhancements to our ordering process, and these products were able to be ordered and shipped to retailers before we were made aware of the error," says Daffyd Roderick, Senior Director, Communications and Social Responsibility at the OCS. "The error has been fixed, and we are working diligently to improve our internal operations and processes so that the right safeguards are put in place to ensure errors like this don't occur again."
Omar Khan, the Senior Vice President of Corporate and Public Affairs at High Tide Inc., the parent company of Canna Cabana, shared this statement with StratCann. 
"Some weeks ago, we noticed that the OCS errantly made some products available for the January release early on the order form. We were one of several retailers that alerted the OCS to the error they made, which they subsequently corrected. It is our understanding from the OCS that this error allowed for the early purchase of SKUs by all retailers. We look forward to more communication from the OCS on how they plan to prevent this from happening in the future once they have completed their internal review."
Amber McGuire, the CEO of Hippies Next Door, an independent retailer in Kincardine, says she understands why some in the industry might suspect foul play, but that she suspects the reason was more benign. 
"There's going to be a lot of paranoia surrounding corporate stores getting favoured until these unfair kickbacks get cancelled," explains McGuire. "The fact that corporate stores are receiving kickbacks from licensed producers for "data sales" has created an atmosphere that lacks trust. Kickbacks have nothing to do with the Ontario Cannabis Store, so it really isn't their fault, but that is the climate we are existing in right now," adding that "because they explained the distribution of these cells that were made in error it leads me to believe they are very aware of the lack of trust."
This post was originally published by our media partner here.