This post is presented by our media partner Stratcann
View the original article here.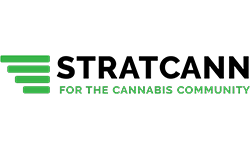 The Ontario Cannabis Store's online platform, OCS.ca was subject to a "cyber attack" late Friday, August 5th.
The attack will mean retailers will not have access to weekly deliveries, say several retailers.
In a memo sent to cannabis businesses in the province, the provincial cannabis agency says the online attack was targeted at the parent company of OCS's third-party operated distribution centre, Domain Logistics.
Domain Logistics is a Toronto-based third party logistics provider, that specializes in "supply chain solutions for complex, fast-moving businesses in Canada."
Domain Logistics were not immediately available for comment as of press time.
An OCS representative confirmed with StratCann that the attack occurred.
In the memo, now also posted on the OCS.ca, the OCS says there is "currently no indication that OCS systems or its customers' information was targeted or in any way compromised as a result of this attack."
The memo continues:
"However, out of an abundance of caution to protect OCS and its customers, the decision was made to shut down Domain Logistics' operations until a full forensic investigation could be completed. Domain Logistics has engaged third-party cyber-security forensic experts to conduct the investigation and they are working closely with OCS's cyber security experts. The investigation is well underway and expected to be completed within the coming days."
A notice on the OCS website says "All OCS.ca orders this week will be delayed by at least 24 hours due to technical difficulties at our distribution centre."
The memo also notes that this week's scheduled launch of new products into the OCS will be delayed until further notice. The OCS will be waiving all delivery fees for retailers until Sept 30, 2022 and will waive the $500 processing for one "emergency order", in a show of good will.
An emergency order is a non regular delivery to a retailer if they unexpectedly run out of a product. The fee OCS charges retailers for this service is $500.
Sasha Soeterik, the owner of Flower Pot on Dundas in Toronto, says the delay in deliveries could soon lead to empty shelves for some retailers if the delay last longer than a week.
"The entire legal cannabis network in Ontario is about to grind to a halt."
"I placed and order today and it should have arrived on Thursday.," she continues. "This attack happened on Friday, but I didn't get this notice until 9pm tonight (Monday)."
"I know plenty of retailers who are not going to have stock on the shelves because of this. I don't think it could be much harder to be a retailer to be told that your one sole supplier cant deliver to you."
Soeterik questions why the provincial one retailer and distributor doesn't have a contingency plan for when such issues arise, rather than relying on one single distribution partner.
This is not the only occasion that the OCS has faced these types of issues. In May, the OCS confirmed they had suffered a "data breach" that leaked sals data for every licensed cannabis store in the province.
The Ontario Provincial Police have opened an investigation into that data breach.
This article will be updated as new details emerge.
This post was originally published by our media partner here.