This post is presented by our media partner The New Agora
View the original article here.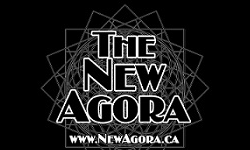 &
&

Without intent there can be no Freedom.
A power that never ends, but begins when we do. Our intent manifests our reality. We are made of such things as intent demands.
Pictured in our moments alive beyond thoughts: Nestling deep in our hearts and guts. A 'feeling's imagination' for that which we ask to experience.
If you're curious about your intent, look around your life and accept what you see there at 'face value', and you'll know what your intent has brought into your life. It is in all we have and all we have not.
Please join QuietBear, Cambell and Myself, for our very first '3 Way' in our Oddyssey of Truth Series. More Guests will be sharing with us here soon.
With much love and power-Lorenzo, Cambell and QuietBear
[embedded content]
Much More from Quiet Bear Here:
https://newagora.ca/the-bear-truth/
To Inquire about working with Bear please email both at the same time to assure they get your request. quietbear55@gmail.com and alecramzurc312@gmail.com
Please also enjoy 'The Power of New Beginnings' only on our Oddysee Channel:
https://odysee.com/@theNewNOW:9/The-Power-of-New-Begginings—Oddyssey-Size:b
More from Cambell-Auto Didactic
In case we get censored again, and for other videos too hot for YT Please Subscribe and Follow: https://odysee.com/@theNewNOW:9
Join our Telegram Channel https://t.me/+PC5fvI1OPnQ4MjVl
Our Merchandise Store: https://thenewnowlife.bigcartel.com/
To Join our Email List www.tinyurl.com/3bbuj3z2
Freedom Shift Your Life. www.freedomshift.life
http://www.freedomshift.life/ https://odysee.com/@Oddyssey:0/Freedom-Shift-Hub-Invite:6
For Questions, Suggestions and to Participate: info@newagora.ca
Main Image by Patrick Ennis – https://www.patrickennisart.com/
– Come Like Us on Facebook – Check us out on Instagram –
– Sign Up for our Newsletter –
Subscribe to our New NOW Youtube Channel
This post was originally published on from Randy Rowe and can viewed here: https://newagora.ca/oddyssey-of-truth-escape-to-freedom-episode-2-the-power-of-intent-with-quietbear-cambell/
This post was originally published by our media partner here.