This post is presented by our media partner Stratcann
View the original article here.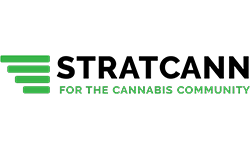 The Ontario Cannabis Retail Corporation (OCRC) announced today that they have appointed David Lobo to the position of President and Chief Executive Officer of the Ontario Cannabis Store (OCS) on a permanent basis.
Lobo has held the Interim President and CEO role since March 2021, and was previously the Chief Merchandising Officer for the OCS.
He takes the permanent role at a time of significant growth at the OCS. During his interim leadership, the OCS scaled up its operations to move over 84 million units of cannabis in Ontario which resulted in $1.5 billion of retail sales, or 40% of Canada's legal recreational cannabis market.
"Under David's interim leadership, the organization successfully grew its distribution infrastructure to support the launch of hundreds of new innovative legal cannabis products in partnership with licensed producers and authorized retail stores across the province," said Connie Dejak, Chair of OCRC's Board of Directors in a press release.
"The Board and I are confident that David will continue to provide strong leadership as the OCS enables further growth of the legal marketplace through its wholesale distribution and social responsibility mandate."
OCS' most recent quarterly report showed that Ontarians purchased a record of 59 million grams across all product categories from October 1 – December 31, 2021. An annual report for 2021 is due later this year.
"I am grateful to the OCRC Board for their trust in my leadership and I look forward to continuing to guide our talented and experienced team as we further scale with the legal market," said David Lobo. "As our industry continues to evolve and mature, the OCS will transform our operations aligned with our mission of enabling a vibrant marketplace through great customer experiences – rooted in selection, service and quality."
---
This post was originally published by our media partner here.