This post is presented by our media partner The Growth Op
View the original article here.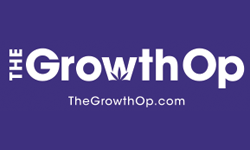 Weed worth approx. $24.8 million confiscated.
Article content
The seizure of more than $24 million worth of cannabis has unravelled a sophisticated drug trafficking and money laundering scheme in southern Ontario and sparked charges against five individuals.
Article content
As part of a years-long investigation by the Hamilton-Niagara RCMP, aided by the Ontario Provincial Police (OPP) and the Financial Transactions and Reports Analysis Centre of Canada, police announced this week that cannabis thought to be worth approximately $24.8 million had been confiscated.
The Alcohol and Gaming Commission of Ontario (AGCO) notes the Investigation and Enforcement Bureau (IEB), and AGCO division staffed by uniform and civilian OPP members, provided the RCMP with assistance throughout the probe.
Article content
How much cannabis was discovered?
Specifically, the police investigation led to the confiscation of 29,975 cannabis plants that authorities estimated could yield just shy of 8,520 kilograms of dried cannabis, 3,595 kilograms of dried weed and a little more than $1 million in cash, the RCMP reports in a statement.
The RCMP probe, which kicked off in 2017, initially focused on a potential money laundering scheme operating through casinos in the Greater Toronto Area (GTA) and southwestern Ontario's Niagara region. The investigation resulted in the RCMP discovering that $3 million-plus had been laundered from the illegal sale of almost 3,630 kilograms of weed.
The $24 million in cannabis was seized after police obtained search warrants and executed them at five residences and six large-scale cannabis grow-ops.
Article content
Commercial cannabis grows are required to be licensed
Although adults of legal age in Canada are allowed to grow up to four cannabis plants per household for personal use, commercial grows require a licence.
In the wake of the recent joint investigation, five people face multiple charges related to the drug trafficking and money laundering scheme.
Among the dozens of charges, all individuals each face one count relating to conspiracy to sell cannabis, conspiracy to produce cannabis, possession for the purpose of selling, cannabis cultivation and possession of property obtained by crime. Two of the accused also have been charged with laundering the proceeds of crime and selling cannabis.

Upon conviction, the illegal distribution or sale of cannabis can result in up to 14 years in prison for large amounts, according to Legal Line. The same maximum applies if convicted of producing cannabis beyond personal cultivation limits or with combustible solvents, adds Hicks Adams Criminal Trial and Appeals.
Article content
Beyond the five individuals charged, the RCMP statement notes that one farm and three GTA residences have been restrained.
Superintendent Jeff Cooper, Officer in Charge of District Command for the Hamilton-Niagara RCMP, says the investigation served "as a great example of how a coordinated enforcement effort can contribute to safer communities by disrupting the illegal drug trade and confiscating money laundering proceeds."
Even so, Cooper notes that law enforcement agencies welcome public assistance and vigilance, pointing out that informing the authorities of any suspicious activities "will help us be even more effective."
AGCO planning regulatory review of gaming entities
As for AGCO, the regulator notes it "will complete a regulatory review of the regulated gaming entities to assess the effectiveness of their controls in meeting their obligations under the Gaming Control Act, its regulations and the Registrar's Standards for Gaming."
Article content
The AGCO "will continue to support all stakeholders in our shared goal of effectively detecting and safeguarding against criminal activities in casinos," Alison Jevons, chief superintendent of the IEB says in a statement from AGCO, which is responsible for regulating the alcohol, gaming, horse racing and private cannabis retail sectors in Ontario.
The RCMP has been part of taking down a number of large cannabis operations in recent years, including a hidden, massive illegal grow in B.C. with 100,000-plus plants worth an estimated $8 million in November 2020, an illegal grow in Ontario worth an estimated $12 million in July 2021 and 7,668 cannabis plants, as well as packaged cannabis, cannabis vape pens, THC-infused butter containers, hash and edibles, in B.C. during the summer of 2021.
The recent Ontario bust, however, is not the only time gaming and ganja have mixed.
In November 2021, San Jose police had been monitoring an underground casino hit the jackpot when they also discovered an illegal grow-op. The cultivation was revealed after people who had tried to flee the gambling den were detained and questioned, revealing "a series of pathways connecting" the two businesses.
Subscribe to Weekend Dispensary, a new weekly newsletter from The GrowthOp.
This post was originally published by our media partner here.