This post is presented by our media partner The Growth Op
View the original article here.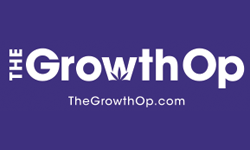 Alex Bierk, a first-term councillor from Peterborough who has experience with addiction and homelessness, made the request on social media
Article content
A Peterborough city councillor is defending a request for "weed and alcohol" donations for a homeless encampment in the city.
Article content
Alex Bierk, a first-term councillor who has experience with addiction and homelessness, made the request on social media.
Article content
"We need to meet the needs of individuals living outside and not impose our own perceptions," he wrote on Instagram, before requesting items that also included tarps, firewood and survival gear.
The items listed were based on conversations Bierk says he had with those living outside as temperatures approached -30 over the weekend.
"Alcohol gave me the illusion of warmth on a day like today, and I couldn't function when I was in withdrawal," Bierk said on Twitter.
Article content
On his Instagram account, Bierk thanked those who had donated while also noting that "a few individuals are very uncomfortable by the mention of 'weed and alcohol.'"
"[Homelessness] is not a moral failing. People who are unhoused are not people that just don't know how to work hard," he wrote, adding "we will not enforce our way out of this situation."
"We need a multitude of support starting by a caring and empathetic approach to meet [people's] basic needs and take care of each other."
Another councillor, Dave Haacke, took issue with the request, per The Peterborough Examiner, and said he'd be asking the city solicitor whether it's legal for a city councillor to request citizen donations of "weed and alcohol."
Article content
"Personally, do I think it's something he should be doing, as a councillor? No," Haacke said. "But I'm not the final authority on it."
Another city councillor, Matt Crowley, told the Examiner that "on the surface it does appear to be counterintuitive to request these specific items for our homeless community."
He added, however, that "as someone who has never had an addiction issue or suffered through homelessness," he would "defer to Councillor Bierk's judgment as what is best when it comes to harm reduction and care for relating to our homeless community."
Bierk has faced some blowback on social media but stands by the request.
"Are ppl so misguided that they think all of us in harm reduction are getting in the way of some magic scenario of recovery — like you see in the movies?" he tweeted on Monday. "Encampment residents just need some 'tough love' to 'shape-up' and find their way into an abundance of supports available? No"
Article content
A 2020 study published in PLOS One found cannabis to be a "reverse gateway drug" among "street-involved youth" in Vancouver.
Conducted over two years, from 2017 to 2019, the study found that young people "may use cannabis to reduce the harms caused by other forms of substance use and in order to transition away from more harmful forms of substance use."
The majority of study participants, who had a median age of 21, said they consumed cannabis daily, usually while cycling on or off other drugs, primarily alcohol, opioids and meth.
In addition to reducing the use of other drugs, cannabis was frequently described as a treatment for depression, anxiety, attention deficit hyperactivity disorder and chronic pain.
We'd love to hear from you. Get in touch with feedback and story tips at thegrowthop@postmedia.com
This post was originally published by our media partner here.