This post is presented by our media partner The Growth Op
View the original article here.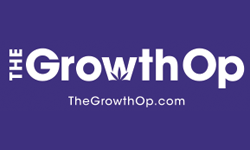 More than $6,000 also seized from a vehicle during RIDE check stop
Article content
A 26-year-old man from Brampton, Ont., is facing four charges after he was stopped during a RIDE check earlier this week.
Article content
The rules for transporting cannabis in a vehicle are similar to the rules for alcohol. It is illegal if the cannabis is open and not in original packaging or not packed in baggage and is readily available to anyone in the vehicle.
Earlier this month, a 28-year-old driver from Ontario was arrested for impaired driving and reportedly assaulted the officer during the investigation as officers recovered a "large quantity" of cannabis, as well as psilocybin and open liquor from the vehicle.
The driver now faces seven charges, including assault with intent to resist arrest, possession of a Schedule III substance, possession of over 30 grams of dried cannabis in a public place, driving a vehicle with cannabis readily available, operating a vehicle with no insurance and driving with an open container of liquor.
In June, OPP busted a driver near Orillia after receiving multiple complaints about his driving. They later found open liquor and accessible cannabis inside his vehicle.
In Saskatchewan, meanwhile, 12 impaired drivers were recently removed from the road during a long weekend blitz.
In total, officers stopped 970 vehicles over the two-day period and issued five driver's licence suspensions related to cannabis.
Subscribe to Weekend Dispensary, a weekly newsletter from The GrowthOp.
This post was originally published by our media partner here.