This post is presented by our media partner The Growth Op
View the original article here.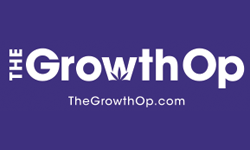 Article content
An Ontario driver was fortunate to slide with a caution for the cannabis inside the vehicle, but not so lucky when it came to the speeding.
Article content
A tweet from the Ontario Provincial Police's (OPP) Nottawasaga detachment reports that officers observed a vehicle travelling at a high rate of speed on 8th Line in Egbert, a little more than an hour's drive north of Toronto.
Article content
Indeed, the person, who happened to have only a G2 licence, was driving at 137 kilometres/hour in a 60 km/h zone.
Having a G2 licence — the three stages to Ontario's licensing process are G1 (when a beginner must drive with a fully licensed driver whose had their G licence for at least four years), G2 (which requires passing a road test) and a full, unrestricted, G driver's licence — comes along with a number of conditions that must be honoured. Specifically, blood alcohol level must be zero and the number passengers cannot exceed the number of working seat belts in the vehicle.
According to X Copper, speeding more than 30 km/h over the limit will lead to a driver's licence being suspended for 30 days. Additionally, "Class G2 drivers will have their licence suspended for 30 days for a conviction on any traffic ticket, including those for offences like stunt driving, that results in four or more demerit points, or any accumulation of demerit points over five."
"While fines can result from any speeding conviction, they can go up to $10,000 for a conviction on a charge of driving 50 km/h over the limit," X Copper reports.
Though the OPP tweet does not cite any charges being laid, it lists hashtags for stunt driving, 30-day licence suspension and 14-day vehicle impound.
Article content
A second OPP tweet notes the "driver was also cautioned about proper storage of cannabis in the vehicle."
Information from the Ontario government states "similar to the rules for alcohol, it is illegal to transport cannabis in a motorized vehicle" if it is unfastened and not in its original packaging, is not packed in baggage or is readily available to anyone in the vehicle.
Again, as with alcohol, there is zero tolerance for young, novice or commercial drivers having cannabis in their systems if they are, among other things, 21 or under or have a G1 or G2 licence.
Subscribe to  Weekend Dispensary, a new weekly newsletter from The GrowthOp.
This post was originally published by our media partner here.