This post is presented by our media partner Stratcann
View the original article here.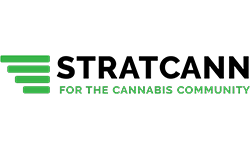 The Alcohol and Gaming Commission of Ontario (AGCO) issued a warning today to cannabis retailers in the province about a company that says it's buying bulk cannabis to then sell outside of the legal market. 
The warning, sent to retailers on October 13, refers to a "retail support program" operated by a company called Leafythings Canada.
"It is the AGCO's understanding that this program involves the solicitation of cannabis retailers for the purpose of purchasing cannabis in bulk by unlicensed third parties upon the closure of the store," says the email, in part. 
"The AGCO reminds all licensed retailers that, as a holder of a cannabis Retail Operator Licence (ROL), you are required to comply with all applicable legislation and standards to ensure there is no diversion of legal cannabis product to the illicit market. Failure to properly dispose of inventory before you close may result in compliance activity by the AGCO or action from other law enforcement agencies." 
The email also reminds retailers that if they do close their store, they must notify the AGCO as soon as possible and make a Regulatory Submission to request the cancellation of their Retail Store Authorization (RSA) through the AGCO online portal. 
"Once you have done so, an AGCO Eligibility Officer (EO) will provide you with details of the process of closing your store," continues the email. "An AGCO Inspector will also be assigned to help you understand your regulatory obligations, including the appropriate disposal of your remaining inventory. For more information, please see Request to Cancel a Licence and/or Authorization in the Cannabis Retail Regulation Guide. The AGCO will continue to support all licensed cannabis retail store owners and operators to help them understand their obligations and protect the public interest. Together, we can ensure Ontario's cannabis retail sector continues to operate responsibly and with integrity."
In a recent post on leafythings.com on September 22, the company says it is interested in buying cannabis from distressed retailers. 
"We clearly saw a problem brewing," says Jeffrey Neil, Leafything's Director of Community Engagement. "I just knew we could find a solution to help all key stakeholders. Leafythings will begin its Retail Cannabis Store Support Program by buying all available inventory from stores that wish to wind down in a timely fashion. Store owners we have spoken to have literally cried and were so thankful that we could help them in this way."
The company says it recently secured a private investment of $8 million to assist with its acquisitions and "experiential programs".
While Leafythings lists some legal cannabis brands and retailers on its site, it also lists several illicit online cannabis companies.
A representative for one cannabis retailer listed on their website, Canna Cabana, told StratCann that they were approached by the company in the past to run an ad, but the retail chain declined. Nonetheless, a banner ad with their company name is still prominently featured on the Leafythings website.
"As Canada's largest non-franchised legal cannabis retailer we are committed to converting legacy consumers to the regulated market which offers tested products in child safe packaging within an age gated environment," says Omar Khan, the Senior Vice President of Corporate and Public Affairs at High Tide Inc., the parent company of Canna Cabana. 
"In fact, we are working with governments across Canada to find ways to further empower the legal cannabis sector to more effectively compete against the illicit market. The banner in question was placed on the website without any contract, payment or agreement from us. We have reached out to this website and have asked for it to be removed."
Only retailers approved by Ontario can sell online in the province, and provincial retailers in Canada are not allowed to sell outside of their own provinces.
---
This post was originally published by our media partner here.