This post is presented by our media partner The Growth Op
View the original article here.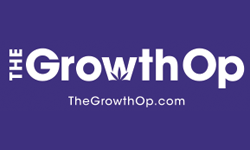 A 42-year-old man remains in custody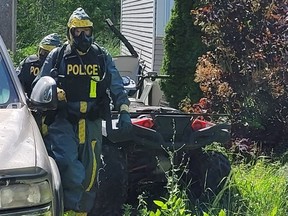 Article content
Ontario Provincial Police executed search warrants at a residence in Battersea, Ont. earlier this week, resulting in one arrest.
Following the investigation, a 42-year-old man remains in custody, reports The Belleville Intelligencer.
The town of about 1,500 people is about a 30-minute drive north of Kingston. The raid on the residence was conducted by members of the OPP Community Street Crime Unit, Canine Unit, UCRT and CTET Response Team.
Article content
The man is charged with producing a schedule I substance, possession of a schedule I substance for the purpose of trafficking and traffic in schedule I substance. All the charges are related to methamphetamine, or crystal meth.
Earlier this month, multiple packages were seized from Kingston's Collins Bay Institution, the oldest operational federal penitentiary in Ontario.
The confiscated items included 1.1 kilograms of cannabis about 1.3 kilograms of tobacco, and 123 grams of an unknown substance, as well as cellphones and accessories.
That seizure followed a bust in May when contraband, including 553 grams of tobacco, 510 grams of cannabis, 55 grams of shatter, 23 grams of hash, were confiscated. The contraband was believed to have been delivered by drone.
Article content
In 2020, the prison made headlines after nearly 1,500 grams of cannabis, fentanyl, heroin and other contraband were found in and around the facility.
Kingston police reportedly stopped a delivery in progress when they spotted a suspicious vehicle near the walls of the prison. They later arrested a man and a woman in their 20s after recovering a package containing more than 300 grams of pot and 10 cellphones with chargers.
Charged with trespassing, delivering contraband and distribution of more than 30 grams of marijuana, a Honda Civic was also seized as offence-related property.
The larger bust, valued at just under $350,000, was spread across multiple packages and included 22 cellphones, 212 grams of cigarettes and 23 cigars.
Subscribe to Weekend Dispensary, a weekly newsletter from The GrowthOp.
This post was originally published by our media partner here.