This post is presented by our media partner The Growth Op
View the original article here.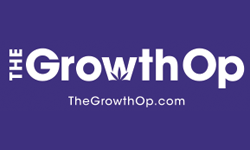 Article content
A Niagara man who tried and failed to obtain a cannabis licence has received a conditional sentence after being found with $90,000 worth of cannabis products.
Article content
Despite the prosecution wanting a custodial sentence, the 39-year-old man received a 12-month conditional sentence (that's house arrest) since he was already dealing with the ramifications and health effects of an earlier accident, per the Welland Tribune.
Article content
The man was arrested by police in a parking lot early last year, where he was found with an unspecified amount of cannabis and more than $7,500 in cash, the Niagara Falls Review reports.
This week, he pleaded guilty to possession of cannabis for the purpose of selling it and was given the conditional sentence.
It's certainly not the first time a judge has ordered a conditional sentence, avoiding jail time.
In December 2020, a 65-year-old gardener who worked at a licensed cannabis operation that skirted regulations avoided a criminal record. After pleading guilty cannabis cultivation, the individual was granted a conditional discharge.
This past winter, a 41-year-old man in Ireland received a suspended sentence after getting caught with 31 cannabis plants, which are illegal. The court heard that "a lot of effort" had been put into the growing operation, though police did not find any evidence of drug dealing and the defendant, who has no prior convictions and works two jobs, did not live an "excessive lifestyle."
His cannabis consumption began after the death of a cousin, the court heard, and he also pleaded guilty and cooperated with police.
And just last month in Cyprus, the supreme court there suspended a three-year prison sentence for a man who was found with 47 illegal weed plants, calling the original sentence excessive.
We'd love to hear from you. Get in touch with feedback and story tips at thegrowthop@postmedia.com
This post was originally published by our media partner here.