This post is presented by our media partner The Growth Op
View the original article here.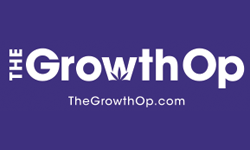 The incident took place at a residence in Simcoe, Ontario.
Article content
Officers with the Norfolk detachment of the Ontario Provincial Police were called this week to a Simcoe, Ontario residence after thieves stole some cannabis and a bong that had been on the home's porch.
Article content
Although the amount of weed was not specified, individuals aged 19 and older in Ontario can possess, purchase, consume and grow cannabis.
Information from the provincial government notes adults can smoke and vape cannabis in many outdoor public places (such as sidewalks), designated smoking guest rooms (in hotels, motel and inns) and in private residences. This includes the home's porch or backyard, according to the Peel Regional Police.
The federal justice department reports that a person of legal age is allowed to possess 150 grams of fresh cannabis.
The incident in Simcoe is not the first involving stolen weed, although usually, bandits target backyard grows, not porches.
In the fall of 2021, with traditional weed harvesting just around the corner, yet another person complained that backyard bandits had made off with the grower's fruits of labour, only to be caught a short time later.
Fortunately for the gardener, and not so fortunately for the failed thief, a man in Chatham, Ont. was identified and charged with theft, possession, mischief, trespass by night and failing to comply with undertaking.
In November of 2020, police around the country reported a spike in backyard bandits, including an incident in which two people were nabbed after taking a single plant in Lindsay, Ont. Other such incidents, some successful and some not, have taken place in London, Oshawa, Cambridge and Chatham.
Subscribe to Weekend Dispensary, a new weekly newsletter from The GrowthOp.
This post was originally published by our media partner here.