This post is presented by our media partner The Growth Op
View the original article here.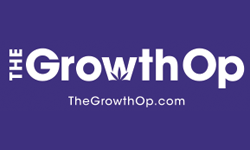 Police also seized an additional $17M in property, assets and cash in a related second investigation
Article content
The discovery was part of Operation Peruvian, an investigation into large-scale cannabis cultivation in Northland. In addition to the pot, police seized about $17 million in property, assets and cash in a related second investigation.
Article content
Police say both investigations have uncovered several "enormous commercial growth cultivations" across the Northland, Waitematā, Auckland City, Counties Manukau and Waikato Districts.
The six and a half thousand cannabis plants were being cultivated in two commercial large-scale glasshouses and five purpose-built portable grow tents, officers report.
Another thousand plants were seized and destroyed at a local factory, which had recently been converted into a property specializing in growing the plants.
Six people, aged between 37 and 54, have been arrested in relation to the latest bust. The two investigations have now led to 34 arrests, with those individuals facing more than 100 charges.
"As our investigation is ongoing, Police cannot rule out further arrests, restraints, or charges in relation to either Operation Peruvian or Operation Bush," said Detective Senior Sergeant Andrew Dunhill in a statement.
Article content
Cannabis remains an illicit substance in New Zealand. A 2020 referendum almost changed that, but 50.7 per cent of voters opted against legalization.
Despite its illegal status, cannabis is said to be one of the most widely available drugs in the country, according to police.
In 2021, the police said they were ending a two-decade practice of annually hunting for cannabis grows using helicopters and planes.
"With the increased harm in many communities arising from other drugs, particularly methamphetamine, a one-size-fits-all annual aerial national cannabis operation no longer represents the most appropriate deployment of police resources," a police spokesperson told Stuff.
The national operation had an average cost of about $700,000 and police say they target gang-affiliated, large-scale commercial growers.
Earlier this year, however, police once again took to the skies to spray three cannabis plants belonging to an elderly couple who consume the plant medicinally.
"The spraying of our plants seems like overkill. We would've been happy if someone had knocked on our door and said, 'Hey, we've had a complaint,' or something … we would've destroyed them if they asked us to," the man told Stuff, adding that the ordeal was "pretty horrific and distressing."
We'd love to hear from you. Get in touch with feedback and story tips at thegrowthop@postmedia.com
This post was originally published by our media partner here.