This post is presented by our media partner The Growth Op
View the original article here.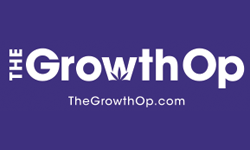 'No one deserves to be forever saddled with the impacts of a conviction for simple possession of marijuana — a crime that is no longer on the books in Oregon'
Article content
Less than two months after U.S. President Joe Biden proclaimed thousands of people could be pardoned for federal cannabis-related offences — and urged state governors to do the same — Oregon has responded.
Article content
This week, Governor Kate Brown announced pardons for prior simple possession offences that are estimated to affect 45,000 people across the legal state of Oregon and forgive US$14 million ($18.8 million) in related fines and fees. As it stands in Oregon, those 21 and older can possess and use recreational pot within specified limits.
Article content
"No one deserves to be forever saddled with the impacts of a conviction for simple possession of marijuana — a crime that is no longer on the books in Oregon," Brown says in a statement.
Article content
"The pardon will remove 47,144 convictions for possession of a small amount of marijuana from individual records, eliminating barriers for thousands of people seeking employment, housing and educational opportunities who have otherwise been ineligible," notes a statement from the governor's office.
But it is not a blanket pardon; there are specifics that need to be met. The statement notes pardons apply to electronically available, state convictions for possession of one ounce (about 28 grams) or less of cannabis before 2016 and in which the individual was 21 or older. Additionally, it must have been the person's only charge and "where there were no victims."
No one incarcerated in Oregon for pardoned offences
Article content
For those wondering if pardons will mean currently incarcerated people are freed, the reply from the governor's office is no. "No one is currently incarcerated in the state of Oregon solely for the possession of one ounce or less of marijuana," the fact sheet notes.
"We are a state, and a nation, of second chances. Today, I am taking steps to right the wrongs of a flawed, inequitable, and outdated criminal justice system in Oregon when it comes to personal marijuana possession," Brown reports.
In line with the governor's announcement, Oregon's judicial department will "ensure all court records associated with these pardoned offences are sealed, as required by law," the statement confirms.
Per Oregon Capital Chronicle, the records are expected to be scrubbed within six to eight weeks. Although the convictions might show up on law enforcement checks, the publication notes, these will appear as a pardoned offence.
Article content
ACLU applauds action but adds more work needs to be done
The American Civil Liberties Union (ACLU) and the American Civil Liberties Union of Oregon applauded Brown's move. "The failed policies of the War on Drugs — including harsh sentences, overcriminalization, and surveillance of Black and Brown communities — have perpetuated racial disparities in the criminal legal system and contributed to mass incarceration," a joint statement notes.
"People are not disposable. Clemency is a message to the recipient that we believe they are not," Cynthia Roseberry, acting director of ACLU Justice Division, says in the statement. Beyond Brown's move, Roseberry adds the ACLU calls "on other governors with clemency authority to correct past wrongs, and embrace the power of redemption."
Article content
Biden's initial announcement was met with some criticism that the pardons did not go far enough. According to Cannabis Business Times, the U.S. House's Civil Rights and Civil Liberties Subcommittee recently hosted a bipartisan congressional hearing that heard calls to end federal cannabis prohibition.
Several U.S. states have already taken action on pardons
Citing information from the National Organization for the Reform of Marijuana Laws, The Associated Press reported that governors of Colorado, Nevada, Illinois, Pennsylvania and Washington state have taken steps in recent months to grant pardons to those with low-level weed convictions. It depends on the specific state, but some past records are being automatically reviewed and expunged, while others require eligible people to apply for such a change.
Support for legalizing recreational cannabis seems to be holding firm at record-high levels. During the recent midterm elections in the U.S., voters in both Maryland and Missouri green-lit moving forward while those in Arkansas, South Dakota and North Dakota opted to stop such efforts in their tracks.
We'd love to hear from you. Get in touch with feedback and story tips at thegrowthop@postmedia.com
This post was originally published by our media partner here.