This post is presented by our media partner Psychedelic News Wire
View the original article here.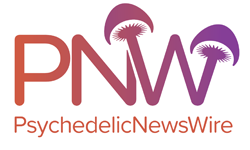 The Healing Advocacy Fund is a nonprofit organization that works to implement high-quality, safe and equitable psychedelic therapy. Research has found that psychedelics such as psilocybin have the potential to treat mental health conditions, including depression, post-traumatic stress disorder and end-of-life anxiety, among other conditions. The organization supports the implementation of the psilocybin therapy program in the state of Oregon through advocacy and education.
Earlier this year, Oregon became the first state in the United States to launch a legal psilocybin medicinal use program. The next day, Oregon Psilocybin Services started accepting applications for five types of licenses: manufacturer, facilitator, worker, service center and testing laboratory.
Oregon Psilocybin Services is a new section under the Oregon Health Authority, established under ORS 475A. The organization was established after voters in the state legalized the therapeutic use of these hallucinogenic mushrooms in 2020, through the approval of Measure 109. The measure stipulates that the drug must be administered in licensed facilities and used for personal development by individuals aged 21 years and older.
To support these efforts, the Healing Advocacy Fund has donated $50,000 for training 10 psychedelic therapy guides. These funds will be allocated to Fluence, Synaptic and InnerTrek, all of which are training students to guide patients during a trip.
The organization plans to grant an additional $100,000 for guide training later this year. Tuition at therapy schools ranges from $8,000 to $10,000 for six-month courses.
The nonprofit announced that the funds would offset some costs and help encourage more individuals to become involved in this new field. Executive director of the fund, Sam Chapman, then highlighted that diverse and highly trained facilitators were vital for an equitable, safe and quality psilocybin-therapy program.  He added that the program's success was greater when therapy facilitators came from the communities they wanted to serve.
Some parties have criticized Oregon's psilocybin program, arguing that the high cost of vetting producers, training therapists and certifying centers where the therapy would be administered would make the treatment less accessible to many who needed it.
Among the first fellows to benefit from this donation is Dr. Jarrod Franklin. Franklin is a naturopath who practices at Ayurvedic & Naturopathic Medical Clinic. He stated that he was happy to be a part of this groundbreaking effort and represent the increasing number of physicians and community member healers who were preparing to use this framework in the state of Oregon.
As more positive steps are made by players in the psychedelics space, including companies such as Field Trip Health Ltd. (OTC: FTHWF) (TSX: FTHW), the demand for trained facilitators is likely to explode as more jurisdictions embrace the medical use of these substances.
About PsychedelicNewsWire
PsychedelicNewsWire (PNW) is a specialized content distribution company that (1) aggregates and distributes news and information on the latest developments in all aspects and advances of psychedelics and their use, (2) creates PsychedelicNewsBreaks designed to quickly update investors on important industry news, (3) leverages a team of expert editors to enhance press releases for maximum impact, (4) assists companies with the management and optimization of social media across a range of platforms, and (5) delivers unparalleled corporate communication solutions. PNW stays abreast of the latest information and has established a reputation as the go to source for coverage of psychedelics, therapeutics and emerging market opportunities. Our team of seasoned journalists has a proven track record of helping both public and private companies gain traction with a wide audience of investors, consumers, media outlets and the general public by leveraging our expansive dissemination network of more than 5,000 key syndication outlets. PNW is committed to delivering improved visibility and brand recognition to companies operating in the emerging markets of psychedelics.
To receive instant SMS alerts, text "Groovy" to 844-397-5787 (U.S. Mobile Phones Only)
For more information please visit https://www.psychedelicnewswire.com
Please see full terms of use and disclaimers on the PsychedelicNewsWire website applicable to all content provided by PNW, wherever published or re-published: https://www.psychedelicnewswire.com/Disclaimer
Do you have questions or are you interested in working with PNW? Ask our Editor
PsychedelicNewsWire (PNW)
San Francisco, California
www.psychedelicnewswire.com
415.949.5050 Office
Editor@PsychedelicWire.com
PsychedelicNewsWire is part of the InvestorBrandNetwork.
This post was originally published by our media partner here.