This post is presented by our media partner The Growth Op
View the original article here.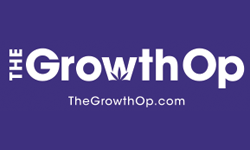 51-year-old man faces charges in connection with illegal grow
Article content
Oregon officers were quick to clear out 140-plus cannabis plants during a raid earlier this month, but were also sure to leave four plants, the legal amount allowed for adults in the state.
Article content
Officers with the Josephine Marijuana Enforcement Team (JMET), with the assistance of Josephine County Code Enforcement, executed a search warrant on the unlicensed cannabis grow in Selma on Aug. 4.
As of July 1, 2015, information from the state government notes that residents 21 and older have been able to grow as many as four plants per residence, regardless of how many people live in the residence. The same requirement applies in Canada, although Manitoba and Quebec currently do not allow home growing for personal use.
While carrying out the warrant, officers discovered 145 growing marijuana plants, about 91 kilograms of processed marijuana and multiple firearms. Everything was seized and the plants and bud were all destroyed. Well, all but four plants.
"The size of this grow operation was not large in comparison to others we have seen this year," according to the Josephine County Sheriff's Office (JCSO).
Article content
On Aug. 1 and 2, JMET, Rogue Area Drug Enforcement and Josephine County Code Enforcement executed four separate search warrants and found more than 12,000 growing cannabis plants and over 4,535 kilograms of processed weed.
Just this past spring, officers with the Medford Police Department who were investigating a stolen property complaint discovered still-speckled fawns "guarding" multiple greenhouses. JCSO deputies were called in and ended up finding 4,800 marijuana plants in the greenhouses and 227 kilograms of processed cannabis in a nearby residence.
And in June 2021, search warrants executed at six properties in Selma and Cave Junction over a weeklong effort revealed more than 200,000 cannabis plants.
Article content

Although the number of plants in the recent raid paled in comparison, "it was well beyond the legal limit of four plants allowed per Oregon state law," JCSO notes. "JMET always leaves four legal marijuana plants when we dismantle each grow operation," the statement continues.
A 51-year-old man has been charged with unlawful manufacturing of marijuana and unlawful possession of marijuana in connection with the find.
Cultivating more than nine plants is a felony charge punishable by as long as five years in prison and fines up to $161,250, per Oregon Criminal Defence Lawyers. But manufacturing any amount of weed — defined as growing even one plant, or packaging, repackaging, labelling or relabelling marijuana — is punishable by a maximum sentence of 20 years in prison and a $483,750 fine, notes information from MJM Law Office.
As for possession, having more than about 907 grams of cannabis is a misdemeanour that carries a maximum fine of a year in jail and $8,063 in fines, the Oregon government reports.
Beyond the illegal plants and processed bud, though, the raid of the Selma property revealed multiple electrical and solid waste code violations, JCSO reports. "These violations could result in the civil forfeiture of the property."
Subscribe to Weekend Dispensary, a weekly newsletter from The GrowthOp.
This post was originally published by our media partner here.