This post is presented by our media partner Grow Opportunity
View the full article here.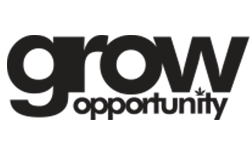 Organigram Holdings Inc. announced Quebec craft producer Laurentian Organic Inc. as part of its portfolio of cannabis brands.
Laurentian Organic was founded by Eric Brosseau, Mathieu Lahale and Eric Verdien. The brand is known for its premium craft flower and its Afghan hash. Organigram said it plans to leverage its internal field sales force and national distribution to build Laurentian's growth momentum.
As part of the $36-million transaction, Organigram said it intends to invest $7 million in growth capital for Laurentian.
Laurentian is currently undertaking a cultivation and production expansion. When complete, it will more than doubling of the cultivation footprint from 6,800 sq. ft. to 33,000 sq. ft. Organigram Moncton campus is also expected to substantially increase the availability of product offerings under the Laurentian and Tremblant brands.
"Organigram has always been highly selective with its M&A strategy, and when we identified Laurentian, we saw a unique opportunity to fulfill multiple strategic and financial objectives," said Paolo De Luca, Organigram's chief strategy officer. "In Laurentian, we found a company that is not only accretive immediately on both a revenue and EBITDA basis but a company with great brands, a passionate Quebecois employee base and significant opportunity for growth in new segments."
This post was originally published by our media partner here.