This post is presented by our media partner Grow Opportunity
View the full article here.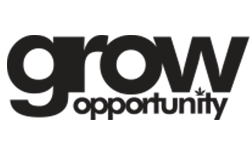 GO: Please provide a background of this issue:
a) When did Health Canada send the non-compliance notice?
BG: On January 3, 2023, Health Canada issued a notice of non-compliance alleging that the Jolts contravened section 102.7 of the Regulations on the basis that the Lozenges are "edible cannabis" rather than a "cannabis extract." Companies producing similar ingestible extracts were eventually told to cease sales and distribution by May 31, 2023.
b) When did Organigram file for judicial review?
BG: Our Notice of Application was filed on March 31, 2023, as Organigram Inc. v. Minister of Health et al., and was made under Section 18.1 of the Federal Courts Act.
c) What is the expected timeline on the court's decision?
BG: We cannot know for certain when a decision will be reached, but the court process is expected to last several months.
GO: How have you made the case that Edison Jolts are compliant with Health Canada's regulations?
BG: We developed the proprietary Jolts Lozenges nearly three years ago and launched them in the market in August 2021 after satisfying the classification criteria for an ingestible cannabis extract. The Edison Jolt Lozenges were a first-to-market product developed in response to a growing need in the market, as adult recreational cannabis consumers sought safe, reliable, and quality-controlled high-potency products as an alternative to smoking or digesting cannabis.
We spent a great deal of time developing a compliant product that would meet consumer needs.
We respect Health Canada and the important role it plays in the oversight of the Canadian cannabis industry. However, we are of the view that Health Canada erred in its determination that the Edison Jolts are "edible cannabis." In particular, edible cannabis is defined as a product that is intended to be consumed in the same manner as food.
In contrast, the Edison Jolts are not intended to be consumed in the same manner as food. This is evident in the product's clear instructions for use. Consumers are advised to "suck the lozenge until … flavour peaks (about 15 seconds), then hold under your tongue or between cheek and gum until fully dissolved." The Products are designed for slow dissolution in the mouth over the course of approximately 15 minutes. This is referred to as sublingual/buccal administration and is different from administration by swallowing and/or digestion.
Our development of this cannabis product for sublingual / buccal administration was intentional. It is widely recognized that the administration of cannabinoids sublingually / buccally results in the cannabinoids being available to the body in a different way than if they are swallowed or digested. In particular, sublingual / buccal administration avoids some of the issues with oral administration, including issues relating to how quickly, how consistently, and to what extent the cannabinoids are absorbed.
In addition, the products are not intended to provide nourishment, nutrition or hydration, energy, or to satisfy hunger, thirst or a desire for taste, texture or flavour, all of which are indicators that a product is a food.
The lozenges' format, harsh menthol flavour, and its directions for use all illustrate that these products are not intended to be consumed as foods and that they are not perceived as such by consumers.
GO: How do they differ from edibles?
BG: The Jolts formulation is clearly and scientifically different than an edible and was designed specifically to be consumed in a manner that is different than an edible and other foods. Jolts are distinct from an edible product such as a gummy, chew or chocolate. Not intended to be consumed in the same manner as food, it is intended for sublingual or buccal consumption. The harsh menthol taste serves as a counterbalance to the taste of cannabis while also mitigating against the risk of over-consumption.
Jolts is appealing to consumers (including medical patients) who have difficulties chewing or swallowing and are seeking an alternative to softgels or capsules and those who cannot tolerate the mouthfeel or taste of formulated oils.
Jolts have a history in market and are not intended to be consumed in the same manner as food, nor is there any evidence that consumers have treated them as a food. Jolts have clear instructions for use and are slow-dissolving sublingual lozenges.
GO: Should Health Canada's decision be set aside, do you suspect this case might encourage the expansion of the 'ingestible extracts' category?
BG: We can't comment on how our competitors might react, but consumers have been clear about their desire for higher potency ingestible products that are currently only available in the illicit market, where products are not safety-tested or quality-controlled.
We believe that responsible and compliant innovation is at the core of preventing diversion to the illicit market. While the industry has been clear about its desire to increase the potency cap on edibles, our case is about ingestible extracts, an existing product category which provides a sought-after alternative to digestible (edible) cannabis.
GO: Jolts launched three years ago. Why is it do you think that only now are they problematic to Health Canada?
BG: We believe the recent influx of products classified as ingestible extracts but that more closely resemble edible cannabis may have contributed to Health Canada's focus on this category. Our Jolts have been in the market since August 2021, and it wasn't until 2023 that Health Canada ordered a cease-sale of the product.
GO: Please elaborate on the Jolts' consumer statistics regarding access to legal ingestible products vs. illicit market products.
BG: According to data collected by the Cannabis Innovators Panel on behalf of Organigram, nearly one in five current consumers of Jolts indicated prior to consuming the lozenges and purchasing Jolts, they were previously consuming illegal ingestible products from the illicit market. Illegal products, which are not compliant with the Regulations, pose great danger to the public.
These products often contain traces of pesticides and heavy metals that are prohibited in legal products.  In addition, these products are regularly and egregiously packaged as knockoffs of well-known candies and are not sold in child-resistant packages, which makes the risk of harm to youth far more substantial.
If the Jolts are removed from the market, consumers will be pushed away from a safe and quality product to available illegal ingestible alternatives sold in the illicit cannabis market.
This could lead to a greater likelihood of serious adverse reactions, which is entirely incompatible with the public interest and the purpose of regulating cannabis to ensure the health and safety of Canadians. Health Canada's own data on cannabis adverse reactions shows the majority of adverse reactions arise from the consumption of cannabis products sold in the illicit market.
Legal cannabis products are sold in plain and child-resistant packaging and with health warning messages, all of which helps to reduce their appeal to youth and avoids them from being confused with other products. By incentivizing and redirecting consumers to the illicit market, Health Canada's decision would also have the effect of strengthening the illicit cannabis market. Whereas the introduction of the Jolts cut the profitability of illegal producers and the illegal market as a whole by transitioning their "customers" to the legal market, Health Canada's decision would have the inverse effect as these consumers would return to the illicit market for access to high potency products.
There is a high possibility that Health Canada's decision would, in effect, give new life to the illicit market in Canada, which is against the public interest.
GO: What other statements would you like to release about this filing?
BG: Organigram has established its reputation as a manufacturer of quality and compliant products. Since 2014, we have always been, and continue to be, in good standing with Health Canada at all times, having passed and satisfied approximately 50 Health Canada inspections and compliance verifications.
We have a strong reputation as a responsible, professional, and dependable licensed producer of high-quality, consistent, reliable and compliant products. This reputation has allowed Organigram to grow into one of the largest licensed producers of cannabis products in Canada. As a company focused on consumer-centric innovation, we remain committed to meeting consumer needs.
Health Canada's position is that Jolts are an edible extract. We disagree with the position as the Jolts formulation is clearly and scientifically different than an edible and was designed specifically to be consumed in a manner that is different than an edible.
This post was originally published by our media partner here.