This post is presented by our media partner Oaksterdam University
View the original article here.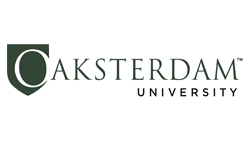 Oscar Burrola, Jr.
Horticulture
Oscar Burrola Jr. grew up in a small town in the Central Valley where agriculture and community were an essential part of his upbringing. After years abroad both serving the country and exploring, Oscar founded Lifted Spirit Farms in Contra Costa County, originally as a collective, in 2015. Oscar's efforts as a cannabis advocate also helped reform cannabis law in that county, which led him to become the first licensed vertically integrated facility in the county.
During his 10-plus years working in the cannabis industry, Oscar has focused on perfecting indoor and greenhouse growing techniques and specializes in ecological and sustainable growing methods, as well as solventless extraction, and post-processing techniques.
The passion he has for the industry comes from the steadfast belief that cannabis can not only treat a myriad of ailments naturally but also serve as a tool for community building.
This post was originally published by our media partner here.