This post is presented by our media partner Grow Opportunity
View the full article here.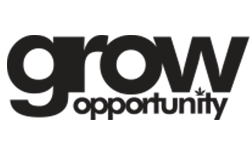 George Smitherman, president and CEO of the Cannabis Council of Canada, launched an event called Grass on the Hill because he felt the need for more opportunity surrounding relationship development, advocacy, and lobbying in the cannabis space.
After the completion of the most recent summit, which took place May 30-31 in Ottawa, Ont., the necessity for this meeting of minds near Parliament Hill became evident.
With the current financial and regulatory challenges facing the Canadian cannabis sector, acquiring the policy-makers, influencers, and industry leaders in the same location was a fruitful endeavour.
"The first day was to develop a consensus around the things that [the industry] would be pushing for, to proselytize somewhat, for people to understand the levers of power within the governmental apparatus," said Smitherman, in an interview with Grow Opportunity, adding that on the second day, which he called the "lobbying day", they took delegations of four to six people to meet with Members of Parliament and other prominent government staff.
"We had 20 different meetings that day and then we wrapped it up with a reception, where many political staffers and some Members of Parliament joined us for further networking and dialogue," he said.
Smitherman pointed out that along with the upbeat energy that existed at the event, he was also pleased that it could all take place in the nation's capital.
"It's kind of odd but there are a lot of Canadians that have never been to Ottawa," he said. "In a way, what I really hoped would happen is that some people would catch on to the political and governmental spirit that's been a big part of my life forever; and it really happened."
One of the hot topics introduced on the first day of the summit came from a detailed discussion by the accounting firm Ernst & Young. The presentation portrayed an economic analysis of the cannabis value chain and ideas surrounding Excise Tax revision, as it relates to cannabis products — a current sore spot for many cultivators, manufacturers, and retailers across the nation.
Ernst & Young weren't afraid to point out specific players in the provincial sector who are perhaps overzealous in their revenue collection.
"The E&Y study highlighted that the Ontario Cannabis Store is really a rapacious player in our sector," Smitherman continued. "Their mark-up level really stood out as 'insult upon injury' of an overall taxes, fees, and mark-up regime which is too aggressive."
Another important session was led by Ahmed Hussen, Canada's Minister of Housing, Diversity, and Inclusion, who highlighted the need for diversity and inclusion as a key economic strategy in Canada.
As for the second day of the event, it included industry players meeting with influential members of the government. Smitherman felt that there were great benefits from both sides of the discussion. "Overall, I'd say of the 20 meetings, 90 per cent of them had a very positive context to them."
Excellent panels and positivity aside, Smitherman has spent decades in government in various roles and is no stranger to the monumental and slow-going effort that it takes to reach consensus and change in the Parliamentary system. Upon reflection of the the event, he is balancing his forward momentum optimism with the common sense that nothing happens overnight.
"There are a lot of people that believe in low hanging fruit, early wins and all kinds of concepts like this [but] nothing comes easy in the regulatory-change world in Ottawa," he said. "We can't pretend that it's one and done."
The next Grass on the Hill event will likely occur sometime this Fall.
This post was originally published by our media partner here.