This post is presented by our media partner Oaksterdam University
View the original article here.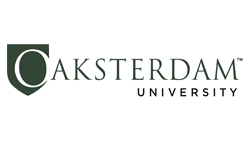 Whether you're a Budtender, healthcare professional, advocate, or consumer, it's important to be educated on the medicinal properties of cannabis. A great resource is NORML's Clinical Applications for Cannabis & Cannabinoids: Review of the Recent Scientific Literature.
Oaksterdam University Professor and NORML Deputy Director Paul Armentano is the book's chief author, and the text is required reading for OU's Business of Cannabis Certification Program. It has long been among the building blocks of our Science and Therapeutics curriculum.
The latest edition of the book references more than 450 peer-reviewed studies assessing the therapeutic efficacy and relative safety of cannabis and individual cannabinoids in over 20 patient populations:
According to Paul, many people are under the assumption that research is lacking when it comes to the medical properties of cannabis. That's just not true, he says. In fact, PubMed cites more than 38,000 scientific papers on the topic of marijuana, and that number continues to grow.
The book draws on the latest relevant research, with links to primary sources here.
"When it comes to addressing questions specific to the safety and therapeutic efficacy of cannabis, this publication provides the evidence that patients and their physicians – as well as lawmakers – need to know," Paul says.
Purchase a print edition of Clinical Applications for Cannabis & Cannabinoids through NORML here ($12, paperback), or find it on Amazon Kindle ($5.99, digital download).
Paul Armentano will teach dosing and therapeutics in our first ever Budtending LIVE Certification Program, which starts March 16, 2022. Enroll now and get $50 off with coupon code Budlive2022.
To learn more about Paul's background, his book, what brought him to Oaksterdam, and what's new at NORML, watch his Oaksterdam Interview below.
This post was originally published by our media partner here.