This post is presented by our media partner The Growth Op
View the original article here.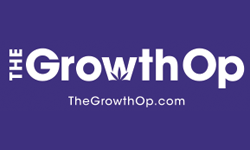 Regular use of cannabis 'may worsen pain and nausea after surgery and increase the need for opioids'
Article content
Managing pain following surgery could be a bit of a pain for cannabis users, sparking a recommendation from the American Society of Regional Anesthesia and Pain Medicine to screen weed consumers before they go under the knife.
Article content
New guidelines from ASRA Pain Medicine suggest all patients undergoing procedures requiring anesthesia be asked about their marijuana habits.
Article content
The group points out that more people in the U.S. are now using cannabis and that needs to be taken into account.
Gallup recently reported 16 per cent of respondents in the U.S. reported smoking weed, "statistically similar" to the 12 per cent to 13 per cent figures the pollster recorded from 2016 to 2021. For those admitting to "at least trying" bud, 48 per cent reported they have done so, again in line with the 43 per cent to 49 per cent range recorded since 2015.
Article content
Cannabis use "directly affects the brain, specifically the parts of the brain responsible for memory, learning, attention, decision-making, coordination, emotion and reaction time," according to a fact sheet from the Centers for Disease Control and Prevention.
ASRA Pain Medicine maintains using cannabis may also affect post-surgery treatment, raising concerns about possible interactions with anesthesia and potential complications. Indeed, regular use of cannabis "may worsen pain and nausea after surgery and increase the need for opioids."
Dr. Samer Narouze, president of ASRA Pain Medicine president, notes that "before surgery, anesthesiologists should ask patients if they use cannabis — whether medicinally or recreationally — and be prepared to possibly change the anesthesia plan or delay the procedure in certain situations."
Article content
Beyond those actions, doctors will "need to counsel patients about the possible risks and effects of cannabis," Dr. Narouze advises, citing that studies have shown post-surgery pain and discomfort experienced by those who use weed regularly may necessitate use of "more medications, including opioids."
With the hope being to provide a roadmap for improved patient care, the guidelines recommend anesthesiologists ask patients about the type of cannabis product used, how it was used, the amount used, how recently it was used and frequency of use.
Specifically, recommendations with the highest level of evidence and that received top support include screening all patients before surgery, postponing elective surgery in patients who have altered mental status or impaired decision-making capacity at the time of surgery, counselling frequent, heavy users on the potentially negative effects of cannabis use on postoperative pain control and counselling pregnant patients on the risks of cannabis use to the unborn child.
Article content
Additional recommendations include the following: delaying elective surgery for a minimum of two hours after smoking cannabis because of increased risk of heart attack before, during or after surgery; considering adjusting ventilation settings during surgery in regular cannabis smokers, particularly in those with other conditions associated with an increased risk of lung disease since obstructive lung disease-like patterns may be associated with regular users who inhale cannabis; and using multiple methods of anesthesia and pain control, like regional analgesia if appropriate, and using opioids as rescue medication.
Study findings released in 2020 showed individuals who used cannabis required an average of 37.4 millilitres of anesthetic compared to 25 mL for non-users. Weed consumers also reported pain scores averaging six compared to 4.8 and received 58 per cent more opioids daily while in hospital.
A study published in the Journal of the American Osteopathic Association in 2019 further found "people who regularly used cannabis required an amount of sedation for endoscopic procedures that was significantly higher."
We'd love to hear from you. Get in touch with feedback and story tips at thegrowthop@postmedia.com
This post was originally published by our media partner here.