This post is presented by our media partner The Growth Op
View the original article here.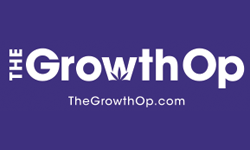 "He's getting a little old for this, isn't he?"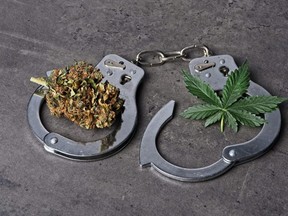 Article content
A 65-year-old, who was managing an illegal cannabis farm located above his wife's nail salon, has escaped jail time.
Article content
The man was handed a 10-month sentence suspended for two years during a court appearance this week, according to My London.
With no other apparent background in crime, the senior citizen had earlier pleaded guilty to a single count each of producing cannabis for distribution, possessing marijuana and abstracting electricity.
The illegal grow, which housed 51 cannabis plants, was discovered during a raid involving a retail business in Mill Hill, a suburb in the London Borough of Barnet, which was not occupied at the time. Officers also found what they called a large quantity of drugs during the Mar. 30 check of the three-storey property.
Article content
Specifically, police found 51 plants, drug paraphernalia and equipment, and two plastic bags containing an estimated 800 grams of loose weed, per My London.
The man later arrived on scene, and when confronted by police, said he was simply doing work for the property's landlord. But a check of his phone showed screenshots of online orders regarding the drug equipment and weed.
"He's getting a little old for this, isn't he?" the judge reportedly said in court.
The judge pointed out the man had no other offences, except for a minor conviction decades ago, and was the sole caregiver for his disabled daughter.
Citing his significant role in the operation, including being responsible for the bypassed electricity and maintenance of the farm, the judge nonetheless said it was clear there were others above him and ordered the suspended sentence.
Article content
With recreational cannabis being illegal throughout the U.K., the sentence was considerably less than the maximum five years in prison for possessing weed and up to 14 years for producing or supplying the drug.
The case in London is not the first time weed and nail salons have crossed paths, albeit not illegally. According to FOX 23, a nail salon in Tulsa, Okla. distinguished itself by upping the relaxation factor.
The owner of Hybrid Nail Salon told the station in early 2021 that her customers could access Netflix, take in a game of pool in the main room or feel free to bring along legal medicinal marijuana (medicinal marijuana is legal in the state).
Another U.K. judge went easy on another pensioner two years ago.
Article content
The then-67-year-old who grew a secret stash of almost 700 cannabis plants to "self-medicate" his pain was ordered to pay back just $5,000 from the proceeds of his crime because he couldn't afford more than that. He also received a 24-month suspended sentence for the grow and for diverting electricity for a year.
And last year, a legally blind pensioner in Ireland was acquitted of selling or supplying cannabis. The then 68-year-old reportedly told police she used the home-grown weed "for her glaucoma," but later said in court, "God it was hardly worth it — easier to buy it."
Recreational cannabis remains illegal in Ireland.
Subscribe to Weekend Dispensary, a new weekly newsletter from The GrowthOp.
This post was originally published by our media partner here.