This post is presented by our media partner Psychedelic News Wire
View the original article here.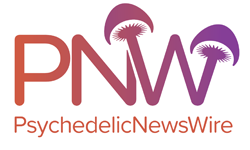 If the news coming out of the psychiatry industry is to be believed, psychedelics are here for the long haul. Outlawed for decades, psychedelics have enjoyed a cult following among recreational users for their hallucinogenic effects.
In recent years, however, the scientific community has turned its attention to psychedelics for their potential medical applications. Subsequent studies have revealed that these drugs have the potential to treat mental health issues such as depression and PTSD. However, since most of this research is in its infancy, a lot of the public is simply unaware of psychedelic drugs such as psilocybin and their profound mental health benefits.
A Dunedin, New Zealand, pharmacologist is turning to an interesting avenue to increase awareness about psychedelics: comedy. Jonathan Falconer is a pharmacology lecturer at the University of Otago who also moonlights as a stand-up comedian. The scientist moved to Dunedin nearly five years ago and was motivated to do stand-up after he and his friend Jackson watched a documentary on the Doors' Jim Morrison performing while on LSD.
After watching the documentary, Jackson and Falconer attempted to do a stand-up routine while high on psychedelic mushrooms. The experience wasn't a complete success as Falconer, high on mushrooms, cracked himself up more than the audience, and later realized that performing while under the influence gave him a false perception of his performance and the audience's reaction.
Despite the poor start, Falconer continued developing his act and began to incorporate material on recreational drug use. He often used his scientific insight to discuss the risks of alcohol compared to hallucinogenic drugs. Falconer doesn't paint a completely rosy picture of psychedelics, telling his audiences that while psychedelics are a lot less harmful than alcohol, there are still risks involved.
In a recent interview, Falconer said that he is quite frustrated with restrictive legislation that prevents the production and use of psychedelics such as LSD and magic mushrooms. Although these drugs are relatively safe and harmless when produced under safe conditions, black market dealers do not follow any safety standards and are more likely to deliver tainted products.
This disconnect between psychedelic laws and drug use means that consumers aren't always assured of the safety of the products they consume, especially if they purchase them from illicit sellers. Falconer said that his main goal is to inform people of the risks involved in the psychedelics market and provide the information consumers need to think carefully and critically before indulging in psychedelic drugs.
Due the potential for some unwanted side effects, psychedelic companies such as Field Trip Health Ltd. (OTC: FTHWF) (TSX: FTHW) prefer that these substances are used in a clinical setting under supervision by trained experts.
About PsychedelicNewsWire
PsychedelicNewsWire (PNW) is a specialized content distribution company that (1) aggregates and distributes news and information on the latest developments in all aspects and advances of psychedelics and their use, (2) creates PsychedelicNewsBreaks designed to quickly update investors on important industry news, (3) leverages a team of expert editors to enhance press releases for maximum impact, (4) assists companies with the management and optimization of social media across a range of platforms, and (5) delivers unparalleled corporate communication solutions. PNW stays abreast of the latest information and has established a reputation as the go to source for coverage of psychedelics, therapeutics and emerging market opportunities. Our team of seasoned journalists has a proven track record of helping both public and private companies gain traction with a wide audience of investors, consumers, media outlets and the general public by leveraging our expansive dissemination network of more than 5,000 key syndication outlets. PNW is committed to delivering improved visibility and brand recognition to companies operating in the emerging markets of psychedelics.
To receive instant SMS alerts, text "Groovy" to 844-397-5787 (U.S. Mobile Phones Only)
For more information please visit https://www.psychedelicnewswire.com
Please see full terms of use and disclaimers on the PsychedelicNewsWire website applicable to all content provided by PNW, wherever published or re-published: https://www.psychedelicnewswire.com/Disclaimer
Do you have questions or are you interested in working with PNW? Ask our Editor
PsychedelicNewsWire (PNW)
San Francisco, California
www.psychedelicnewswire.com
415.949.5050 Office
Editor@PsychedelicWire.com
PsychedelicNewsWire is part of the InvestorBrandNetwork.
The post Pharmacologist Uses Comedy to Raise Awareness About Psychedelics appeared first on PsychedelicNewsWire (PNW).
This post was originally published by our media partner here.