This post is presented by our media partner Oaksterdam University
View the original article here.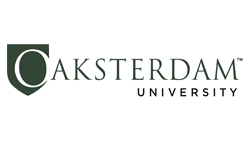 What is a "panic chop"? In the world of cannabis cultivation, the panic chop occurs when growers harvest their crop hastily, earlier than expected, and with the potential loss of profit. Growers panic chop to circumvent a potentially worse outcome caused by pests, pathogens, weather events, or other factors. During a recent Oaksterdam University Plant Talk on Clubhouse, OU Executive Director Dale Sky Jones asked participants what had caused them to panic chop. Here's an excerpt of what they said:
"Our whole job as farmers is to pick the plant at just the perfect time. The rule of thumb is when the hours of sunlight become less than the hours of rain, the trichomes are getting wet and you're not getting the benefit of photosynthesis. That is the turning point. If there's too much moisture, take the plant out of the ground." — Ali Eftekhari, @alimuffinz
"I don't normally use trichome markers. If you're starting from seeds you don't have a road map as to what the trichomes should look like. I use white hairs, known as the stigma, or pistils to some folks. When those die back, plants are more vulnerable to mold or perishing on the vine, like an overripe tomato. If you go only by the changing color of the trichomes, that will look different in different varietals. You'll see changing, clouding, or other colorizing in different varietals under normal circumstances. Trichome color can have a lot more to do with the plant but also the flavonoids. They're not always going to cloud up and get dark". — Jeff Jones, @plant_alchemist
"A week ago, storms hit. Outdoor farmers were not ready to harvest. We were on cruise control but got massive rains. Some might say 'let's chop,' but there are instances when you don't have to if your trellising is good enough. Some varietals do better in rainstorms. Humbolt is showing plants that are beautiful right now despite the storm; others are wiped out and on the ground, breaking and starting to hit the dirt. The panic is real, and the chop becomes instantaneous. While we do try to look for ripeness we also have to look at the weather. If you have a storm that comes through and it rains, and gets extremely hot and sunny after, that's more of a panic chop than rain and a slow rollout to better weather." — Eric Brandstad, @lightdep
"I'm a neurotic weather checker. With outdoor crops I will literally check like three different weather channels and average them. I'm constantly looking at cloud cover, hard frost. If there's cloud cover, frost won't have as much of an impact. It's really an art form. Also, late in the season, with greenhouses, always the issue will be mold. It's really hard to keep your environmentals dialed. We got a panicked call a week ago from a client, literally every single top was molded. I wanted to cry. They lost way more than what it would have cost them to panic chop earlier and dry it properly. They lost at least half instead of taking that initial hit. It can be devastating if you decide not to do the panic chop." — Eviane Ita, @eviane
This content has been excerpted from a recent Clubhouse Room. For an open discussion on panic chops and other issues facing cannabis cultivators, join Oaksterdam Horticulture experts for "Cannabis Education Talk: Ask Anything" on Clubhouse every Friday at 4:20 p.m. PST / 7:20 EST.
This post was originally published by our media partner here.