This post is presented by our media partner The Growth Op
View the original article here.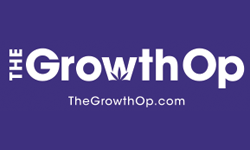 Cannabis, psilocybin, cell phones and hard drives seized from Burnt River property.
Article content
One man is in custody after a "large drug lab" was uncovered by the Ontario Provincial Police (OPP).
Article content
The arrest is the culmination of a lengthy investigation, involving members of the City of Kawartha Lakes OPP Community Street Crimes Unit, according to a news release.
It is alleged that a 60-year-old man in the Burnt River area was shipping packages internationally that contained drugs.
Police raided the man's property last month and seized 200 packages of psilocybin and 1,000 packages of cannabis products, along with cellphones, hard drives and USB sticks containing thousands of shipping and product labels.
Article content
The investigation reportedly began after Canada Post postal inspectors and the Canada Border Services Agency determined the packages contained illicit substances and were being shipped to international addresses.
The man, who is due in court this week, faces numerous charges, including importing and exporting cannabis and possession of a schedule III substance for the purpose of export.
The Kawartha Lakes region has been a hotbed of police and drug activity over the last several years.
With large swaths of heavily forested and uninterrupted land, the area has become popular for cultivators attempting to operate out of sight of authorities.
Last summer, the OPP netted multiple multi-million busts within a span of a few weeks.
Article content
The first came from a property in Kirkfield, Ont., where OPP members seized more than 6,000 plants, or "four full dump trucks" worth of cannabis. The haul was estimated to be worth $6.2 million and led to charges against seven people.
Police also seized two forklifts, a skid steer and multiple Health Canada licences.
They followed that up a few weeks later with another bust in Sebright, Ont., this time seizing more than 2,200 cannabis plants. In addition to the plants, which were valued at $2.3 million, police also seized seven grams of cocaine, an RV mobile home, an ATV and a prohibited weapon.
The raids have continued this year. In April, an alleged cannabis production and distribution network operating in the area was brought down by the OPP.
Article content
Three people, ranging in age from 26 to 60, were arrested after police seized more than $6 million worth of illegal cannabis and cannabis-related products. Culmitaively, the trio faces 13 charges.
The bust involved five search warrants, three of which were conducted on residential properties and two on vehicles
As a result of those searches, police seized about 470 kilograms of processed cannabis, 100 kilograms of hash, 100 kilograms of cannabis edibles, 80 kilograms of cannabis resin, 80 kilograms of cannabis distillate, seven kilograms of cannabis shatter and 700 grams of psilocybin.
Additionally, police seized three motor vehicles and $400,000 in cash.
Subscribe to Weekend Dispensary, a weekly newsletter from The GrowthOp.
This post was originally published by our media partner here.