This post is presented by our media partner The Growth Op
View the original article here.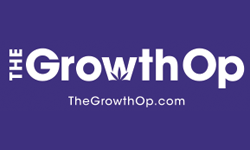 Article content
A suspected shoplifter in Georgia likely learned it's best not to double up on offences after he was arrested not only for apparent sticky-fingered shopping at Walmart, but also for the almost 17 kilograms of cannabis in his vehicle.
Article content
Yahoo News reports a Walmart protection officer told responding officers the man had taken at least 24 items and after the police reviewed surveillance video, it was determined the stolen goods amounted to about US$165 ($221).
Article content
While handcuffed in the back of a police cruiser, he directed responding police officers to his vehicle. Using the key fob the man had provided to them, however, one officer opted to pop the trunk and was met by a distinctively skunky scent.
Finding far more than the wayward Walmart merchandise, the trunk offered up more than 17 kg of vacuum-sealed bags of cannabis inside three duffel bags, as well as an unidentified amount of psilocybin mushrooms and THC pens. Inside the car, that also reportedly revealed suspected ecstasy pills in bags also containing an unidentified white powder.
Recreational cannabis is illegal in Georgia, with the National Organization for the Reform of Marijuana Laws reporting possessing an ounce (28 grams) or less is a misdemeanour charge punishable by a year in jail and a US$1,000 ($1,340) fine. More than 28 grams spurs a felony charge with one to 10 years in prison and a maximum fine of US$5,000 ($6,700).
Article content
The law firm of Lawson & Berry reports Georgia law defines ecstasy trafficking "as any person who sells, manufactures, delivers, brings into this state, or has possession of 28 grams or more" of the substance. If the quantity is 28 g or more, but less than 200 g, the penalty will be a mandatory prison term between three and 30 years and a fine ranging from US$25,000 ($33,500) to US$250,000 ($335,000).
The man has been charged with shoplifting, marijuana possession with intent to traffic, possession of drug paraphernalia or objects, cannabis trafficking and two counts of illegal possession of controlled substances, per Morgan County Citizen.
The circumstances were different, but the police interaction was the same for a senior citizen in Boca Raton, Fla. last fall. Her novel excuse for shoplifting at tony retailer Saks Fifth Avenue was that medical marijuana made her do it.
The patient reported she has no memory of deciding to steal about $1,400 worth of clothes. In all, she had five women's shirts in her possession when nabbed.
We'd love to hear from you. Get in touch with feedback and story tips at thegrowthop@postmedia.com
This post was originally published by our media partner here.