This post is presented by our media partner The Growth Op
View the original article here.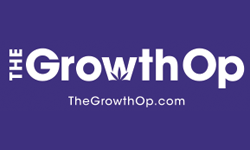 Article content
The New Orleans Police Department (NOPD) has made a change to its policy as a way of attracting new police officers.
Article content
Historically, NOPD recruits were disqualified if they admitted to using marijuana, but as of Sept. 19, the department unanimously agreed to relax that policy.
Article content
According to NOLA.com, the new policy makes it clear that new recruits won't be disqualified over weed use within the past year, but they still must pass a drug test before getting the job. If accepted, officers must not use drugs while on the force, the website reports.
New Orleans is currently experiencing a low number of police officers and high levels of crime. The imbalance seems prompted by COVID-19 and the department reports having fewer than 1,000 cops for the first time in decades.
With regards to crime, homicides have reportedly soared 141 per cent over the years. New Orleans currently has the U.S.'s highest level of homicides, with 52 per 100,000 residents.
"Action must be taken now if there is ever a chance to save the city and bring the reputation of being a city where tourists can come to party and celebrate and not become victims," said Fausto Pichardo, a consultant to the city's police department. "The residents of New Orleans also need and deserve to have a police force that can make them feel safe and be there for them every time they call 911," Pichardo added.
The NOPD isn't the first such department to relax its cannabis policies in hopes of appealing to more recruits and being more in line with people's attitudes.
The city joins jurisdictions like Atlanta, Fort Lauderdale and New York City, which removed marijuana from their list of automatic disqualifiers.
The FreshToast.com, a U.S. lifestyle site that contributes lifestyle content and, with their partnership with 600,000 physicians via Skipta, medical marijuana information to The GrowthOp.
Subscribe to  Weekend Dispensary, a new weekly newsletter from The GrowthOp.
This post was originally published by our media partner here.