This post is presented by our media partner The Growth Op
View the original article here.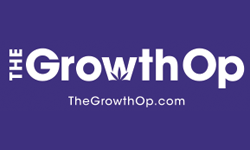 Article content
A 42-year-old woman from Listowel, Ont. has been charged with trafficking after being found with more than $26,000 worth drugs, cash and paraphernalia in plain view in her car.
Article content
Officers with the Stratford Police Service conducted a traffic stop shortly after 4:30 a.m. on Jan. 6, notes a statement from police. But it didn't take too much effort on the part of officers to discover the illegal cargo.
Article content
A further search of the woman's vehicle revealed 123 grams of suspected methamphetamine, 117 g of cannabis, 31 60-milligram tablets of Percocet, drug paraphernalia and cash.
The police report the combined street value of the drugs is in excess of $26,000, with the meth estimated to be worth $12,300, the cannabis worth $11,070 and the Percocet pills worth $2,790.
The valuation raised a few eyebrows among some of those commenting on the police post. "If people are paying $11,000 for 4 ounces of cannabis, I'm working in the wrong field!"
The driver was arrested for possession for the purpose of trafficking and transported to police headquarters, where she was charged.
Citing the Controlled Drugs and Substances Act, Aitken Robertson law firm explains that trafficking covers selling, administering, giving, transferring, transporting, sending or delivering a substance.
Article content
"[T]he exchange of money is simply not required. A mere transfer of a controlled substance from person A to person B can amount to trafficking. Even a 'gift' of drugs can prove trafficking," the law firm points out.
Aitken Robertson reports the top penalties for trafficking a Schedule II substance like cannabis and a Schedule III substance like methamphetamine are 25 years imprisonment for the former and 10 years for the latter.
Under the Cannabis Act, illegal distribution or sale of small amounts of cannabis will likely result in ticket while large amounts could spur up to 14 years in jail.
Although recreational cannabis is legal in Canada, adults who are 18 years of age or older can only legally possess up to 30 grams of legal cannabis, dried or equivalent in non-dried form, in public; share up to 30 grams of legal cannabis with other adults; and buy dried or fresh cannabis and cannabis oil from a provincially licensed retailer.
We'd love to hear from you. Get in touch with feedback and story tips at thegrowthop@postmedia.com
This post was originally published by our media partner here.