This post is presented by our media partner The Growth Op
View the original article here.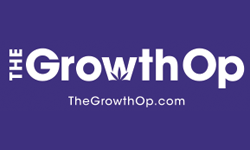 Officers find illegal grow after forcing entry
Article content
Concerns voiced by the public spurred U.K. police to check out a house where officers ended up finding an illegal cannabis grow with 500 plants.
Article content
Officers from Expedite, a team charged with reducing drug dealing, and members of the Harrogate Safer Neighbourhood Team went to the property in Harrogate, a town in North Yorkshire, on Aug. 12 to serve a warrant, notes a statement from the North Yorkshire Police (NYP).
"They forced entry and conducted a search," the police report, adding that officers seized both the plants and other items linked to drug production.
Producing or supplying a Class B drug, which includes cannabis, is illegal throughout the U.K. and punishable by 14 years in prison, an unlimited fine or both.
Article content
Following the discovery, an 18-year-old suspect was arrested on suspicion of drug offences and remanded in custody, notes the police statement. He appeared in court the next day and is scheduled to return in September.
"Information supplied by the community is just one of many ways we're ensuring North Yorkshire stays the safest county in England," a police spokesman says in the press release. He encouraged anyone with concerns about happenings in their neighbourhoods to let police know, calling community reports "a vital source of information for any police force."
Public tips have certainly proved valuable in the past.
Earlier in August, an illegal cannabis grow housing 1,021 plants was found in West Derby thanks to information received from the community; about 2,000 plants were discovered hidden in a derelict building in Knowsley in March; and an unintentional tipster, concerned about the front door of a neighbouring home being open for hours, alerted police officers who then entered the premises and located about 280 cannabis plants.
Article content
The North Yorkshire area, for its part, is no stranger to cannabis busts.
Less than a month ago on July 26, officers carrying out a search of a property found a grow with about 60 plants and related hydroponic equipment. "The cannabis plants were believed to have a potential street value of tens of thousands of pounds," NYP reported at the time.
Beyond the plants and equipment, though, officers also confiscated about $15,500 in cash suspected of being the proceeds of crime, around $4,650 worth of packaged cannabis and $15,500 in Class A drugs, which, although not identified, includes cocaine, heroin, methamphetamine and magic mushrooms.
And this past May, NYP officers unearthed an unidentified, but still substantial, number of cannabis plants while raiding a house that had been converted into a sophisticated grow. Unfortunately for the cultivator, who was not found, many of the cannabis plants were dead or dying.
Some signs that a property might be housing an illegal cannabis grow include frequent and varied visitors to a property, often at unusual times, gardening equipment such as pots, fertilizer, fans and industrial lighting being taken into a property, windows being sealed and/or the curtains being permanently closed and birds gathering on a roof in cold weather.
Subscribe to Weekend Dispensary, a weekly newsletter from The GrowthOp.
This post was originally published by our media partner here.