This post is presented by our media partner The Growth Op
View the original article here.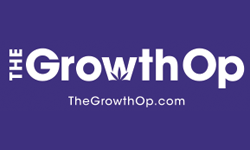 A slight majority of those surveyed say marijuana has a positive effect on most users
Article content
The number of surveyed Americans who believe cannabis has had a negative effect on society just barely edges out those who think the impact has been positive, according to a new poll released this week by Gallup.
Article content
Specifically, 50 per cent of the 1,013 U.S. adults interviewed over a three-week period this past July responded that weed's effect on society is negative compared to 49 per cent who considered it positive. The margin of sampling error is plus/minus four percentage points, Gallup News Service reports.
The positive percentage increases somewhat when asked about the drug's effect on people who use it. In that case, Gallup notes 53 per cent of adults polled said the impact was positive compared to 45 per cent who said it was negative.
Article content
Predictably, the gap between positive and negative views — related to both the impact on society in general and on individual users specifically — widen depending on whether or not the respondent in question has ever consumed weed.
Those who partake, or have ever done so, said they believe marijuana's effect on society (70 per cent) and on individuals (66 per cent) has been positive. Compare that to never-users, 72 per cent of whom responded that cannabis has had a negative effect on society and 62 per cent who felt the same about the effect on users.
Also somewhat predictably, the majority of Democrats (60 per cent) said effects on society are positive, while the majority of Republicans (64 per cent) thought they are negative and independents (49 per cent each) were evenly split.
Article content
The near fence-sitting when it comes to cannabis' impact on society seems somewhat out of step with an earlier Gallup survey that showed 68 per cent of respondent adults believed cannabis should be legal.
Even so, results from the company's most recent consumption survey, carried out each July, found that cannabis is viewed more positively than alcohol with regards to both its effect on society and individuals.
Although just 16 per cent of respondents reported currently smoking cannabis, Gallup notes this is the highest percentage the company has ever recorded. In the 2021 version of the survey, 12 per cent of people said they currently consume.
Age also plays a role in cannabis consumption. Almost a third, 30 per cent, of respondents aged 18 to 34 reported smoking marijuana and 22 per cent said they consume edibles.
Article content
For adults between 35 and 54, the percentages drop to 16 per cent each for smoking and edibles, while they are less than half of that, seven per cent, for respondents aged 55 and older.
"The future of marijuana legalization, at both the federal and state levels, may partly depend on what medical and other research studies show is the impact of the drug on users and society at large, particularly if its use continues to expand," Gallup reports.
"With young people being more familiar and comfortable with marijuana, their greater tolerance may be destined to prevail over time," it adds.
Per The Hill, a group of U.S. senators — including Elizabeth Warren, Bernie Sanders and Cory Booker — sent a letter in July calling on the Biden administration to deschedule cannabis and issue pardons to those convicted of non-violent cannabis-related offences.
Article content
As a Schedule I drug, cannabis is regarded as having no currently accepted medical use and a high potential for abuse.
"The administration's failure to coordinate a timely review of its cannabis policy is harming thousands of Americans, slowing research and depriving Americans of their ability to use marijuana for medical or other purposes," the letter reads.
A Harris Poll released in June, commissioned by cannabis consumer products provider Curaleaf Holdings, Inc., showed 62 per cent of the almost 2,000 U.S. adults surveyed would opt for weed over pharmaceuticals to treat medical issues.
Poll results issued by YouGov and The Economist in early 2022 found less than a quarter of respondents say U.S. President Joe Biden has made solid progress on decriminalizing cannabis in his first year in office.
Last month, a White House reporter asked President Biden if he would be honouring his campaign pledge to release all marijuana inmates in prison. "I don't think anyone in pri- — anyone should be in prison for the use of marijuana. We're working on the Crime Bill now," the president responded.
Subscribe to  Weekend Dispensary, a new weekly newsletter from The GrowthOp.
This post was originally published by our media partner here.