This post is presented by our media partner The Growth Op
View the original article here.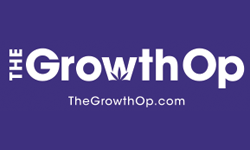 'No one — I'll say it again — no one should be in federal prison for the mere possession of marijuana. No one'
Article content
President Joe Biden celebrated Martin Luther King Jr. (MLK) Day by delivering a speech on equal justice, civil rights and more. And he made it clear that cannabis reform is a part of his plan, and a necessary step to achieve "equal rights."
Article content
President Biden spoke at the national annual MLK breakfast, hosted by the National Action Network. He was introduced by Reverend Al Sharpton. 
Article content
"I'm keeping my promise," the president told the crowd. "No one — I'll say it again — no one should be in federal prison for the mere possession of marijuana. No one."
Aside from decriminalizing marijuana, President Biden also emphasized expunging the records of those in prison for weed possession.
"In addition to that, they should be released from prison and completely pardoned, and their entire record expunged so that if they have to ask, 'Have you ever been [convicted], you can honestly say, 'No.'"
Article content
Back in October, President Biden issued marijuana pardons that became one of the biggest steps forward for cannabis reform and legislation in the U.S. Despite that move and the fact that he encouraged governors and other state leaders to follow in step, the pardons are not enough to expunge the records of many people who have been imprisoned because of weed possession.
Following the pardons, many advocacy groups called for an expansion of these benefits, hoping that would help to reach more people and protect them. In November, more than 130 advocacy groups banded together to push President Biden to extend these benefits and include immigrants.
"​​Moving forward, we urge you to ensure that every step taken to remedy racial injustice includes relief to impacted immigrant communities," reads a draft letter that was sent to the Biden administration.
Article content
"In particular, we urge you to extend protection to all immigrants, regardless of immigration status, and to take necessary steps to ensure that immigrants do not suffer negative immigration consequences from marijuana convictions."
As it stands, President Biden's pardon extends relief only to U.S. residents and citizens who have been charged with simple possession convictions. Those who've been charged with selling cannabis don't fall under this spectrum.
The FreshToast.com, a U.S. lifestyle site that contributes lifestyle content and, with their partnership with 600,000 physicians via Skipta, medical marijuana information to The GrowthOp.
We'd love to hear from you. Get in touch with feedback and story tips at thegrowthop@postmedia.com
This post was originally published by our media partner here.